Facebook has unveiled two new iOS apps designed for people working behind the scenes. Designers now have a tool that lets them prototype the interface of an app without writing a single line of code. The Origami Live app will then roughly translate the design into code with the click of a button. Facebook has also created a new app for advertisers so that they can schedule or even create their Facebook ads from their phone. Facebook Ads Manager provides metrics on the ad's performance.
Facebook originally released an open source version of Origami that only worked on a desktop. Now, the Origami Live app is workable on mobile (though it will still need to be connected to a desktop for the processing power). This prototyping tool gives designers graphical widgets and animations to make an almost working version of the app. Once the prototype is finished, designers can demonstrate the app on their smartphone or iPad, instead of trying to demonstrate from their computer.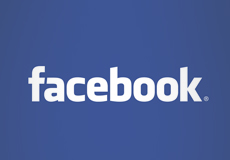 The most impressive part of the app is that it takes these designs and turns them into code. "This code will likely be rather rough, but it gives engineers a starting point as they seek to turn prototypes into complete smartphone apps," reports Wired.
Facebook used Origami to build its own apps, like Facebook Messenger, Facebook Paper and Instagram, and now the company is sharing Origami to encourage more innovation to expand the app and Internet ecosystem.
Facebook is also making it easier for marketers to manage their ads in this ecosystem. Facebook Ads Manager will track spending and performance of ads, in addition to creating them. The iOS app launched earlier this week available in the U.S., but it will roll out globally in the next few weeks and the Android version will roll out later this year, according to TechCrunch.
The app comes as the popularity of the Ads Manager mobile site continues to increase. Since last summer, the mobile site has grown to serve over 800,000 advertisers each month.