San Francisco will be the first city to use a new wireless technology that is reportedly 35 times faster than current 4G LTE networks. Artemis Networks is leasing the wireless spectrum for two years from Dish Network. Artemis still needs regulatory approval before it can begin operating, but the company hopes to start serving customers by the fall of this year. The company's pCell technology is super fast because the network is designed to utilize wireless interferences that usually slow most networks.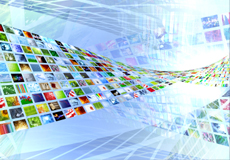 Artemis founder and CEO Steve Perlman called it "the largest single advance in the history of wireless." Other wireless networks slow down and get jammed when too many devices are trying to access the Internet at once. Artemis' technology does not slow down because the data centers connected to the antennas calculate a unique wireless signal for everyone on the network.
This kind of technology is particularly useful in crowded places. Artemis is planning to offer its service in Levi's Stadium, home of the San Francisco 49ers. Other networks try to put up more antennas in places like stadiums, but that still creates the interferences that slow down the wireless, according to Re/code.
The Artemis service would likely serve both mobile customers and consumers who need Internet service for their homes or businesses. There are no specifics on the cost yet, but the Artemis network would offer more consistent speeds at a lower cost than other cellular networks, reports The New York Times. Eventually, the company would like to team up with a larger carrier to offer the wireless service on a larger scale.