The social network Facebook is experimenting again with video in its users' News Feeds. This time, in the iOS app, Facebook users will now see a carousel of video suggestions after watching their friends' video creations. This new feature makes it easy for users to watch a series of videos and has the potential to eventually become an advertising tool. Currently, the suggested video player only works with user content that is directly uploaded to Facebook.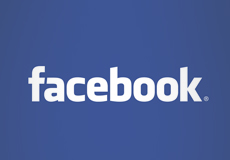 Suggesting videos will not only help users find more content they might be interested in, but also encourage users to upload more of their own videos. Facebook could be the next big place to get Likes and views if more people are watching and uploading videos on the social network.
Facebook is currently competing with YouTube, Vine, and Instagram to attract viewers to short-form videos. YouTube already suggests videos by presenting a "Related Videos" grid at the end of clips.
The new suggested videos feature is likely a precursor to another advertising avenue. TechCrunch reports, "Facebook could slot its new premium video ads like movie trailers into the carousel, racking up extra views it can charge top dollar for."
Earlier this month, Facebook announced that it had acquired video ad tech startup LiveRail to help expand video advertising on its site. In March, the company had also started testing "Premium Video Ads" that auto-play in News Feeds.
Additionally, suggesting videos may make Facebook more attractive to smart TV users. Instead of trying to write on friends' Facebook walls with only a remote control, people may be able to watch a series of videos from the comfort of their couch. Watching videos on Facebook could be more like watching a personalized TV channel, which is what smart TVs are made for.
Topics:
Ads
,
Advertising
,
App
,
Auto-Play
,
Carousel
,
Content
,
Facebook
,
Friends
,
Instagram
,
iOS App
,
Likes
,
LiveRail
,
Marketing
,
Mobile
,
News Feed
,
Personalized
,
Premium Video Ads
,
Recommendations
,
Related Videos
,
Smart TV
,
Social Network
,
Suggestions
,
TV channel
,
Video
,
Views
,
Vine
,
YouTube