Facebook has a strategy to become more useful in everyday life, combining and improving on the services similar to those from Yelp, Foursquare and others. The added value, says Facebook, would be its network of social connections and businesses. That idea is behind the updates the company is now unveiling, which will allow users to order food from a restaurant's Facebook page or make an appointment at the beauty salon. Retailers must use third-party services such as Delivery.com, Slice, HomeAdvisory or MyTime for it to work.
Recode quotes Facebook exec Andrew Bosworth saying that Facebook has been focused on this "fundamental motivating question" for some time: "How can we make Facebook more useful in your everyday life?" Facebook will also now let users buy tickets from Eventbrite, Ticketmaster and Fandango, with the added ability of storing the QR code on your Facebook account. Other features include recommendations from friends listed on a "communal map."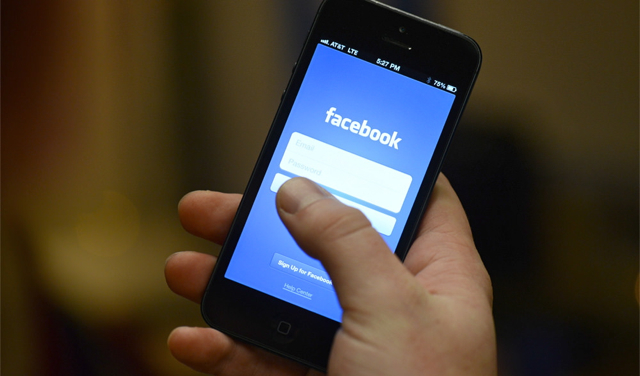 Recode sees these new features as "a pretty direct affront to Google and the efforts that tech giant has made around local search," noting that Facebook can track interactions with local businesses, "perfect for the kind of targeted advertising that's turned Facebook into a multi-billion dollar business."
The Wall Street Journal reports that, although the new features do offer an opportunity for Facebook to bring in new advertising revenue, the company says it has no intention of doing so for now. Still, Bosworth notes that the company will continue to evolve this new strategy "over the course of the next months and years."
"Given the kind of data that they have on people, they believe there is a lot more utility they can provide," said Robert W. Baird analyst Colin Sebastian.
The new strategy does, however, put more stress on Facebook's search function, which Sebastian says is "still not particularly well-developed." Within hours after launching Marketplace, users advertised guns, drugs and other banned items, which forced Facebook to pull back the feature until "it could get the issues under control."
Since Facebook relies on partnerships for the newest features — including delivery and appointment apps — it's too soon to say if new "issues" will also emerge.
Topics:
Advertising
,
Andrew Bosworth
,
App
,
Appointments
,
Colin Sebastian
,
Delivery.com
,
Eventbrite
,
Facebook
,
Facebook Marketplace
,
Fandango
,
Food Ordering
,
Foursquare
,
Google
,
HomeAdvisory
,
Marketplace
,
MyTime
,
QR Code
,
Recommendation
,
Restaurant
,
Retail
,
Robert W. Baird & Co.
,
Slice
,
Social Media
,
Social Network
,
Ticketmaster
,
Yelp