Facebook is working on ways to give brands and media companies a better look at conversations happening on the social media service about TV, movies and media. Facebook recently launched new APIs allowing certain companies to read what people are saying about them online. The goal, of course, is to allow those companies to better engage with target audiences. But for now, the program is limited just to media brands and content producers.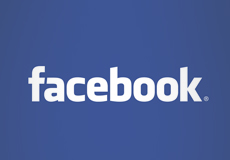 Currently, it's still very difficult for brands to see what people are saying about them on Facebook. Privacy settings limit how much information they can garner. But according to CNET, "the social network has introduced technology to change that."
"We just released a set of APIs a matter of weeks ago, maybe just a couple of months ago, that actually allow brands and media companies, content owners, to be able to look and see and pull the feed of what are people talking about on Facebook," explained Chris Daniels, the site's VP of business development, at the LeWeb conference in Paris.
"That might be harder than on Twitter, where so much conversation is very public and therefore more easily searched," CNET notes.
"We know people are talking about TV, movies, and media on Facebook," Daniels said. "We know it's happening on Facebook more than anywhere else. We just need to surface that more."
Topics:
API
,
Audience
,
Brand
,
CNET
,
Company
,
Conference
,
Content
,
Conversation
,
Daniels
,
Engage
,
Facebook
,
Film
,
France
,
LeWeb
,
Microblog
,
Motion Picture
,
Movie
,
Network
,
Online
,
Owners
,
Paris
,
Privacy
,
Producers
,
Program
,
Public
,
Search
,
Series
,
Settings
,
Share
,
Sharing
,
Show
,
Site
,
Social
,
Social Media
,
Social TV
,
Studio
,
Target
,
Television
,
TV
,
Tweet
,
Twitter