In its Q4 earnings report, Facebook revealed that sales rose 51 percent to $8.81 billion, above the $8.51 billion average analyst prediction. The bump in revenue is largely attributed to advertising on mobile phones. Also, within the space of a year, monthly active Facebook users increased 17 percent to 1.86 billion people, with 1.23 billion checking daily and 1.74 billion accessing the social network via their smartphones. Facebook has now cemented its No. 2 position in the mobile advertising market behind Google. The company is also making a major move into video content.
Bloomberg reports that Facebook has expanded its video advertising, "drawing ad dollars that might otherwise have gone to television commercials." Of its total ad revenue, says Facebook, mobile advertising accounted for 84 percent. Advertisers apparently weren't turned off by the company's admission, in late 2016, that the methodology for some of the metrics gave incorrect results.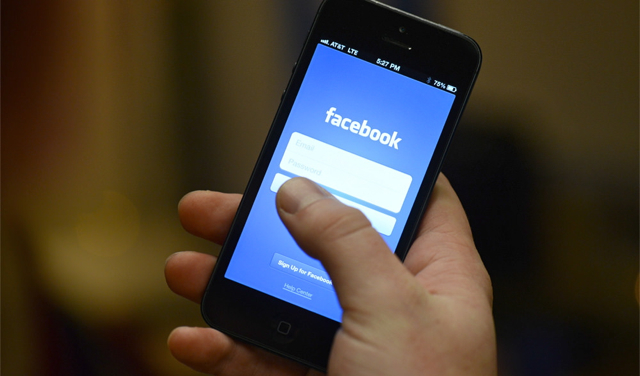 Additionally, Facebook is doubling down on video, with an initial focus on short-form content, says TechCrunch. Chief executive Mark Zuckerberg calls video "a mega trend," with snappy clips as "the primary focus for the foreseeable future." Or, as TechCrunch puts it, "Essentially, Facebook is more interested in the YouTube model of collecting tons of quick video clips than investing in long-form shows or films like Netflix."
Although Facebook just lost a jury trial over charges that Oculus founder Palmer Luckey violated a confidentiality agreement with ZeniMax, The New York Times reports that chief operating officer Sheryl Sandberg isn't fazed. "The verdict is nonmaterial to our business," she said. ZeniMax, which was awarded half a billion dollars, less than the $4 billion it was seeking, is "exploring options for preventing Oculus from its continued use of computer code that infringes on ZeniMax copyrights."
Besides video, TechCrunch reports Facebook's AI Research (FAIR) lab is continuing to advance its work in artificial intelligence, more specifically to codify how researchers and scientists judge progress, which it outlines in its CommAI open source project.
Among its suggestions is that, "a proper generalized AI should be able to fluently communicate in natural language with humans," and be capable of easily learning new skills, or what Facebook calls "learning to learn." AI, furthermore, should "resemble a human's ability to master new tasks with decreasing explicit rewards," and "modern systems should be able to take in new information and express themselves in a variety of ways that fit with the demands of diverse situations."
Elsewhere, The Wall Street Journal reports that Facebook is introducing "delegated account recovery," which gives "users who have forgotten their passwords or been locked out of an account after a mobile-phone switch a new way to verify their identity so they can log into password-protected sites."
With this new recovery method, which Facebook believes is more scam-proof than existing methods, the user would "first link the site's password recovery service to his Facebook account," and if he lost his password, he would click on the "recover this account" button "within Facebook to reset the non-Facebook account, after first reconfirming his identity with Facebook."
TechCrunch also reports that Facebook has tweaked its algorithm to favor stories going viral in real-time, promoting content "that people consider genuine, and not misleading, sensational, or spammy."
Topics:
Advertising
,
Artificial Intelligence
,
CommAI
,
Copyright Infringement
,
Delegated Account Recovery
,
Facebook
,
Facebook AI Research
,
Google
,
Mark Zuckerberg
,
Mobile
,
Natural Language
,
Netflix
,
Oculus
,
Open Source
,
Palmer Luckey
,
Passwords
,
Sheryl Sandberg
,
Smartphones
,
Social Media
,
Video
,
Virtual Reality
,
Wall Street
,
YouTube
,
ZeniMax Media