Slack Technologies, launched in 2014, just introduced a new version of its workplace-centric messaging app, with the goal of gaining large corporate contracts. The new Slack Enterprise Grid is built to handle the group messaging needs of very large companies, with thousands or more employees, and includes security tools and regulatory compliance required for such companies' IT departments to sign off. The original group messaging app is already in play at a few big companies, including Electronic Arts and Samsung Electronics.
The Wall Street Journal notes that its quick adoption bumped the company's valuation to nearly $4 billion last year. Slack, which competes with Microsoft, Facebook, Google and Atlassian's workplace collaboration tools, originally didn't offer the interconnected workgroups and strong security standards needed to gain acceptance among many big corporations.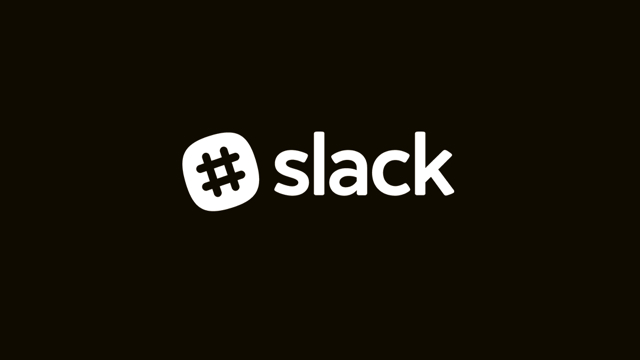 Its rivals use messaging as "a gateway to connect other business software," and Slack itself has linked with Salesforce.com and IBM software and services. Microsoft, with Office 365, is Slack's most formidable rival, but Gartner research executive Mike Gotta says Slack is "still incredibly viable."
Company chief executive Stewart Butterfield believes Slack "will more than double its revenue to about $200 million this year," based on the new product. "Organizations made up of 50,000 and 100,00 people operate in a fundamentally different way than smaller companies," he said. Of its current 5 million daily users, 1.5 million are paid, meaning employers fork out $6.67 or $12.50 a month (depending on the features) for each user.
Web storage service provider Box chief exec Aaron Levie — whose own company took six years to cut its first large corporate deal — is optimistic about Slack's chances. "Overnight you can move from a few thousand users to 50,000 or 100,000 users," he said.
By interconnecting workgroups, Slack is providing an important feature. At Capital One Financial, which is testing Slack Enterprise Grid, executive Jennifer Manry said, "There were a limited amount of people in a workspace and the workspaces couldn't talk to each other." Now, "the ability to create unlimited interconnected workspaces is attractive, along with the fact that employees can find information in other working groups," has helped spread usage to "about 12,000 out of 45,000" employees.
Business Insider reports that, "Slack for Enterprise will boast a new and secure API, the 'hook' that apps use to talk to each other, to feature deeper integration with common workplace apps," in addition to "a deeper set of security and analytics tools." It added that, "like Microsoft Teams, Workplace by Facebook, and the current version of Slack, the new Slack for Enterprise will be a cloud product, meaning there won't be a version for customers to install on their own servers."
Topics:
Aaron Levie
,
API
,
App
,
Atlassian
,
Box
,
Cloud
,
Electronic Arts
,
Enterprise
,
Facebook
,
Gartner
,
Google
,
IBM
,
Jennifer Manry
,
Messaging
,
Microsoft
,
Microsoft Teams
,
Mike Gotta
,
Office 365
,
Salesforce.com
,
Samsung Electronics
,
Security
,
Slack
,
Slack Enterprise Grid
,
Slack Technologies
,
Stewart Butterfield
,
Workplace by Facebook