Facebook and Yahoo just made strategic deals with regard to search. Facebook, which unsuccessfully attempted search with its Graph Search feature in 2013, states it has now indexed more than two trillion posts, promoting it as a way to follow news discussions in real time. Yahoo just inked a non-exclusive deal with Google to provide search results and ads; antitrust regulators struck down a similar deal in 2008. Yahoo renegotiated an exclusive deal with Microsoft's Bing to make this latest deal.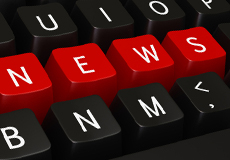 According to The Wall Street Journal, users conduct more than 1.5 billion searches every day on Facebook; Google averaged about 3.3 billion searches a day in 2012. Facebook chief executive Mark Zuckerberg has said that search is crucial to the company's long-term strategy. WSJ notes the deal pits Facebook against Twitter's curated news service Moments, as well as "ratcheting up its rivalry" with Google.
Unlike Google, however, Facebook will face privacy issues as users will be able to search any post marked "public" although users can change their privacy settings at any time. To manage privacy settings, Facebook engineers created "Live Updates" to track changes to posts. "All of these things have to be reflected in the search results within seconds or minutes," says Facebook executive Tom Stocky.
Quartz reports that Yahoo CEO Marissa Mayer has made it clear her goal is to be the default search engine on Apple's Safari browser. Previous deals with Mozilla and Oracle led to Yahoo being the default search engine, respectively, on the Firefox browser and for users of Java software. In this new three-year deal with Google, Google will pay Yahoo "an undisclosed percentage of gross revenue for ads displayed on Yahoo properties and affiliate sites, and Yahoo will pay Google for algorithmic and image search results."
The U.S. Department of Justice is reviewing the deal, which will only take effect once it is cleared. Under the nonexclusive deal, Bing will continue to serve 51 percent of Yahoo's search, but Yahoo is "free to generate the remaining results using its own technology or with another partner."
Topics:
Advertising
,
Antitrust
,
Apple
,
Bing
,
Browser
,
Facebook
,
Firefox
,
Google
,
Graph Search
,
Java
,
Justice Department
,
Live Updates
,
Marissa Mayer
,
Mark Zuckerberg
,
Microsoft
,
Moments
,
Mozilla
,
News
,
Oracle
,
Privacy
,
Safari
,
Search
,
Social Media
,
Tom Stocky
,
Twitter
,
Yahoo