After adding a new camera to its messaging app Messenger, Facebook is now enabling group video chatting, with support for up to six different users at the same time. The move fits in with Facebook's strategy of emphasizing videos and photos, and chief executive Mark Zuckerberg's statement on the company's November earnings call that, "soon, we believe a camera will be the main way we share." That may be good for Messenger users, but a challenge to several video-messaging apps just receiving venture capital infusions.
Recode names Houseparty as one of those video-messaging newbies that will be impacted by Facebook's action. An endeavor of the same company that built livestreaming app Meerkat, Houseparty just raised $50 million from Sequoia Capital among other VC companies. But, notes Recode, "Facebook was a big reason Meerkat abandoned livestreaming, and now Facebook is encroaching on the company's turf once again."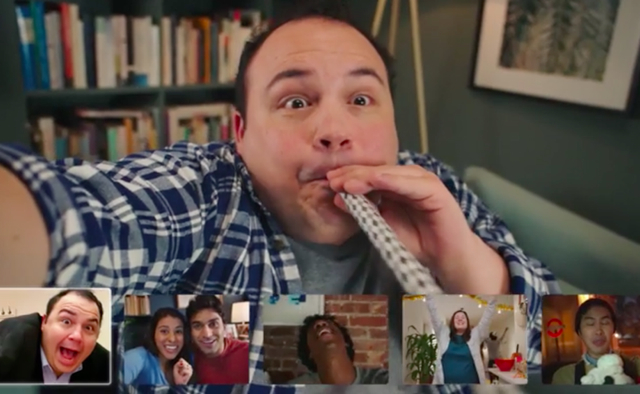 Another company that will be watching Facebook's group video messaging is Sean Parker's Airtime as well as apps from Benchmark-backed Marco Polo and Sequoia-backed Tribe.
Recode also reports that Facebook Messenger "built a new in-app camera for Snapchat-style selfies," that debut globally last week "as part of a free app update." Included in the app are facial masks, photo filters and stickers, "the same kinds of photo features popularized by Snapchat." This addition, it adds, is again part of Facebook's move "to get people sharing more photos and videos with one another on the app."
Recode also interprets the move as competitive: "Facebook continues to be hell-bent on stomping Snapchat, which is the company's greatest outside threat when it comes to capturing the attention of young mobile users."
Topics:
Airtime
,
Apps
,
Benchmark
,
Camera
,
Facebook
,
Group Video Chat
,
Houseparty
,
Livestreaming
,
Marco Polo
,
Mark Zuckerberg
,
Meerkat
,
Messaging
,
Messenger
,
Mobile
,
Photo Filters
,
Photos
,
Sean Parker
,
Selfie Masks
,
Selfies
,
Sequoia Capital
,
Snapchat
,
Social Media
,
Stickers
,
Tribe
,
Venture Capital
,
Video
,
Video Chat
,
Video Messaging