Many social networks have thrived on creating relationships with celebrities and influencers, but Snapchat prefers to treat them like ordinary users — so much so that its terms of service prohibit users from getting paid to post. The aim is to provide users a more authentic, less product-promoting experience. It's also Snapchat's strategy for differentiating its platform, thus better attracting advertisers that prefer the credibility of an "authentic experience" to influencer endorsements of products.
The New York Times reports that, rather than court or cater to influencers, Snapchat "tightly controls its ads," which are "typically designed to mirror the look and the feel of videos and photos that users already see on the messaging service." By doing so, Snapchat is able to charge a premium for its ads.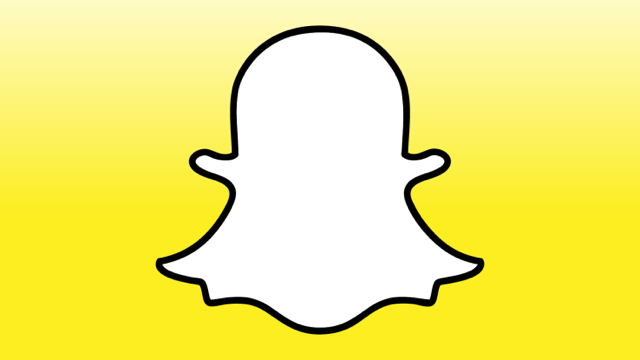 NYT reports the rates include $350,000 to $600,000 for a daylong national geofilter and up to $700,000 for "so-called lenses that can transform a user's selfie," with "lower-priced advertising options" added recently.
But some experts like media consulting firm Activate's COO Michele Anderson note the downside of keeping celebrities at arm's length. "You'd be crazy not to serve them well, because they represent a large amount of engagement and activity on most platforms," she said, calling it a "shortsighted business risk."
According to Recode, Snap, the parent company of Snapchat, just acquired ad tech company Flite. The San Francisco-based company's technology is "primarily focused on content creation" with "tools to make compelling digital ads, like 360-degree video ads and vertical video ads that make sense for a smartphone."
The deal has been described as an "acqhire," "meaning it was likely more about bringing in ad tech talent than any specific technology itself." With Snap "on pace to surpass its $350 million revenue goal for 2016" and predicted to reach a valuation of $1 billion next year, "automating those sales with ad technology — and teaching advertisers how to create Snapchat ads — will likely be a big part of that growth."
The Wall Street Journal reports, meanwhile, that YouTube has "been meeting with major record companies and artist-management firms, asking which acts they want help developing and then offering financial support for custom-tailored marketing campaigns."
"We are continually discussing what we can do to further the amplification of the promotion we are providing," said YouTube's global head of artist and label relations Vivien Lewit.
The move is seen as a way for YouTube to "increase its value to artists, managers and labels amid mounting tension over the relatively low royalty rates it pays to stream their music." YouTube's payments are based on a percentage of ad revenue, but "the amount artists and labels get on a per-stream basis has been declining as YouTube's audience balloons beyond 1 billion monthly users."
Nonetheless, all three major record companies "are in negotiations to renew the deals."
Topics:
360-Degree Video
,
Activate
,
Ad Technology
,
Advertising
,
App
,
Celebrities
,
Filter
,
Flite
,
Geofilters
,
Influencer
,
Internet
,
Lenses
,
Messaging
,
Michele Anderson
,
Music
,
Musician
,
Record Companies
,
Royalty Rates
,
San Francisco
,
Selfie
,
Snap Inc.
,
Snapchat
,
Social Media
,
Streaming
,
Streaming Music
,
Vertical Video
,
Video
,
Vivien Lewit
,
YouTube