Against an environment of social anxiety and national pride, Europe has been trying to limit the reach and influence of American tech giants, enacting privacy regulations and launching antitrust investigations. Now, the European Commission is contemplating rules that would require some of these U.S. companies to carry — and even fund — local content in various local markets. That would impact Netflix, Amazon Prime and HBO among others, which would be required to allot 20 percent of local content to European-made content.
These European efforts, says The New York Times, is "just a taste of a coming global freak-out over the power of the American tech industry." Apple, Amazon, Facebook, Microsoft and Alphabet — which NYT dubs "the Frightful Five" — are "inescapable tech platforms" that spark concerns about American hegemony.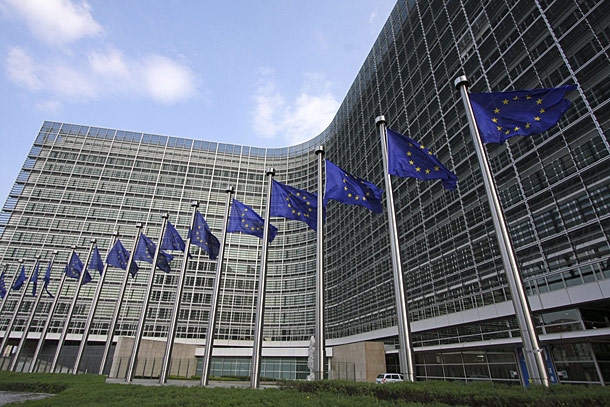 NYT predicts "increasing friction" between this small group of Internet leaders and not just European governments but also China, India, Brazil and "the rest of the globe." "The result," it says, "is fragmentation."
"My assumption is that this is only the beginning," said University of Washington School of Law's Asian Law Center director Dongsheng Zang. "We'll be seeing more of these governments make their own demands, and the problem is a fragmentation of the global tech companies… This could be a problem for America in the 21st century."
Variety reports how the European Commission's efforts to create "a borderless digital marketplace stretching from Ireland to Greece," is based on the imperative of creating "a level playing field" with U.S. companies. Not everyone, however, believes the proposed quota system will work.
"We appreciate the commission's objective to have European production flourish," said Netflix chief European spokesman Joris Evers, who notes his company already meets or comes close to the 20 percent quota. "However, the proposed measures won't actually achieve that."
"Netflix and Amazon's business model already contemplates luring local subscribers by offering local product as part of the mix," said European Producers Club president Marco Chimenz. "They are already doing this. They aren't recalcitrant."
In fact, says Motion Pictures Association's Stan McCoy, filmmaking is increasingly "an international collaborative exercise." Hollywood studios are also engaging in local-language production in Europe, such as Germany's "Head Full of Honey," co-produced by Warner Bros. In France, however, domestic online video services are required to invest 26 percent of their annual earnings into producing European content; the new rules could force Netflix and Amazon Prime to do the same.
The European Commission's Andrus Ansip, who is heading up the effort, says "We want to strengthen Europe's creative industry in the digital age, we want to boost the circulation of European works, and we want to help European cinema to reach a wider audience."
Topics:
Alphabet
,
Amazon
,
Amazon Prime
,
Andrus Ansip
,
Antitrust
,
Apple
,
Brazil
,
China
,
Dongsheng Zang
,
European Commission
,
European Producers Club
,
European Union
,
Facebook
,
HBO
,
Hollywood
,
India
,
Internet
,
Joris Evers
,
Local Content
,
Marco Chimenz
,
Microsoft
,
MPAA
,
Netflix
,
Privacy
,
Regulation
,
Social Media
,
Stan McCoy
,
Streaming
,
Video
,
Warner Bros.