Later this month in Denver and Phoenix, Walmart will launch a pilot project, in partnership with Uber and Lyft, to deliver groceries to homes. Other companies that have competed in this area include Instacart, DoorDash, the U.S. Postal Service, Uber and Amazon, all of which vie to establish accounts with retailers and restaurants. Walmart is also testing a delivery service with its warehouse company Sam's Club in Miami, using startup Deliv, which also handles same-day deliveries for Kohl's, Macy's and others.
The Wall Street Journal reports that the grocery delivery service will cost $7 to $10, paid to Walmart, not the Lyft or Uber driver. The shopper places a grocery order online, Walmart employees select and package the merchandise and then call for an Uber or Lyft driver to pick up the order and deliver it to the customer.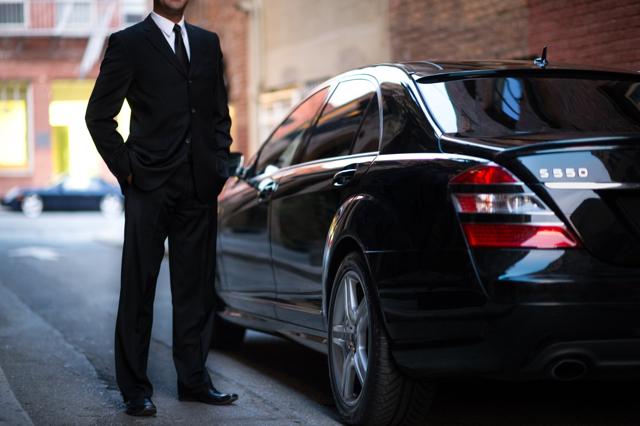 "We'll start small and let our customers guide us, but testing new things like last-mile delivery allow us to better evaluate the various ways we can best serve our customers," said Walmart Global eCommerce chief operating officer Michael Bender.
The company has spent $2 billion over two years "to boost e-commerce sales and fend off Amazon, which has been expanding its own grocery delivery service AmazonFresh."
Walmart also offers online-order-pickup at its 4,600 retail stores, which its executives say is an advantage over pure online retailers, and works with regional delivery firms "to make delivery more efficient." Walmart is testing a membership program offering two-day delivery, similar to Amazon Prime.
The New York Times reports that Walmart, which applied to the FAA for permission to test drones last year, is now using them to catalog inventory in the warehouses; drones may be used in distribution centers in six to nine months. The tests are part of its Emerging Sciences and Technology group, which is examining virtual reality and other technologies as well as drones.
Walmart executive Shekar Natarajan says the drones can "help catalog in as little as a day what now takes employees about a month."
Whereas Walmart employees manually scan goods with handheld scanners, the drone makes methodical vertical movements. Although a Walmart employee would control the drone, the company says that it could "potentially" mean fewer workers. Spokesman Lorenzo Lopez says these workers would be deployed elsewhere.
In the U.S., Walmart operates 80 supercenters and 190 distribution centers, each of which services 100 to 150 stores. A fleet of 6,500 trucks and 8,000 drivers move millions of items a week. The company is touting drones as a way to make the supply chain more efficient. Although last quarter, Walmart's $115.9 billion in revenue "beat expectations," chief executive Doug McMillon says 7 percent growth of its e-commerce business is "too slow."
Topics:
Amazon
,
Amazon Prime
,
Deliv
,
Delivery
,
Denver
,
DoorDash
,
Doug McMillon
,
E-Commerce
,
FAA
,
Groceries
,
Instacart
,
Kohl's
,
Lorenzo Lopez
,
Lyft
,
Macy's
,
Miami
,
Michael Bender
,
Phoenix
,
Restaurant
,
Retail
,
Sam's Club
,
Shekar Natarajan
,
Supply Chain
,
U.S. Postal Service
,
Uber
,
Virtual Reality
,
Walmart