ESPN+ is slated to launch on April 12th. ESPN's new streaming service will cost $4.99 per month and will include "streaming access to live sports, original content, and on-demand programming delivered [via] a redesigned and personalized ESPN app, as well as ESPN.com," reports TechCrunch. In August of last year, Disney made key announcements regarding plans for streaming video services: a Disney-branded platform slated for 2019, an ESPN-branded service for early 2018, and a majority stake in streaming tech company BAMTech, founded by MLB Advanced Media.
"The new service is separate from ESPN's current cable TV channel and programming, which will continue to be available via cable, satellite and telco distributors and through TV Everywhere apps," notes Broadcasting & Cable. Both ESPN+ and the upcoming Disney-branded streaming service will "use BAMTech as their technical backbones."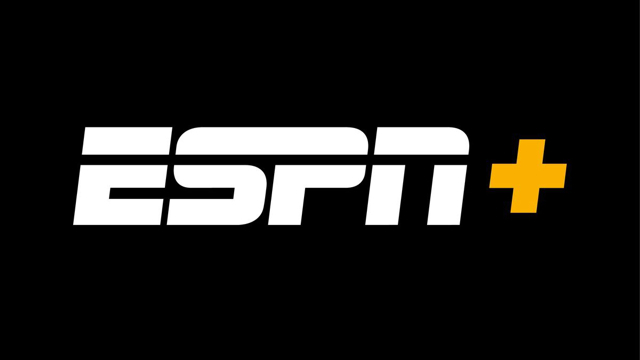 In November, "Disney CEO Bob Iger offered a brief overview of what the company had in store for ESPN+," reports TechCrunch. Then in February, "the company further confirmed access to ESPN's 8 TV channels, like ESPN and ESPN2, would still require a pay TV subscription. The updated ESPN app would offer access to these channels through a special live streaming section ('TV Everywhere' video), alongside other sections dedicated to scores and news, ESPN audio, and ESPN+."
Now, ESPN is revealing more details, including a lineup of thousands of live sporting events available through the new service, which include more than 180 MLB and NHL games, boxing (including some exclusive fights), more than 250 MLS games (including "exclusive access to the entire MLS out-of-market schedule"), thousands of college sporting events across multiple sports, as well as PGA golf, Grand Slam tennis, professional rugby and cricket, and more.
"Subscribers will also be able to buy the MLB.tv out-of-market package through the ESPN app for $24.99 per month, as well as the NHL.tv out-of-market package," reports TechCrunch.
For more details on ESPN+, visit the ESPN MediaZone.
Topics:
Apps
,
Audio
,
BAMTech
,
Baseball
,
College Sports
,
Cricket
,
Disney
,
ESPN
,
ESPN.com
,
ESPN2
,
Grand Slam
,
Hockey
,
Live Sports
,
Live Streaming
,
MLB
,
MLB Advanced Media
,
MLB.tv
,
MLS
,
News
,
NHL
,
NHL.tv
,
On Demand
,
OTT
,
Over-the-Top
,
Pay TV
,
Rugby
,
Soccer
,
Sports
,
Streaming
,
Subscription
,
Tennis
,
TV Everywhere
,
Video