At E3 2016 next week, Sony will come to the show having sold over 40 million PlayStation 4 consoles, outselling Microsoft's Xbox One, by two-to-one. The company plans to debut a more powerful console, a virtual reality headset, and numerous first-party games. Microsoft, meanwhile, plans to launch a wide range of new Xbox hardware this year, beginning with, rumors have it, a slimmer, smaller version of the current Xbox One. In addition to new consoles, Microsoft will show off HoloLens and debut new games.
The Verge describes what Sony is likely to show at E3, including numerous games that have been in development for some time: sci-fi exploration sim "No Man's Sky," the experimental art tool "Dreams," adventure game "The Last Guardian," and cinematic drama "Detroit: Become Human."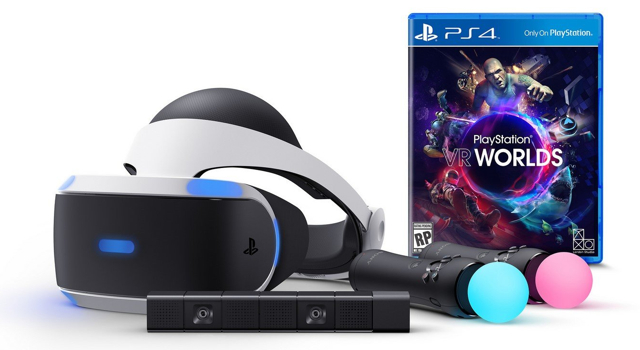 There may be "an official announcement for a big name sequel," and Sony is also expected to debut a more powerful version of the current PlayStation 4, dubbed PS4K or PS4.5, which will "allow for more graphically complex games for the upcoming PlayStation VR, or even 4K output of current PlayStation 4 games."
Rumors about 4K could, however, mean that the new PlayStation 4 will be able to play Sony's 4K Blu-rays, since high-end graphics cards for gaming "still struggle to push the 4K resolution." The Verge also wonders whether Sony will use E3 to announce a VR spinoff of a familiar brand such as "Gran Turismo," "Uncharted" or "God of War."
The Verge also has predictions for Microsoft's showing at E3, including "a wide range of new Xbox hardware." The new Xbox One is likely to be "around 40 percent smaller than the current model, and will likely support 4K video playback," and might also "ditch its Kinect port or even the HDMI-in port it uses for TV set-top box controls."
Microsoft also might launch two new Xbox streaming devices, the first "Chromecast-like, with simple streaming options for entertainment" and a Xbox TV that could "allow owners to use Windows 10 apps or play casual games."
Microsoft may also reveal plans for future Xbox hardware upgrades, including for Scorpio, the codename for the more powerful console expected next year, and an upgrade cycle for Xbox One that ensures backwards compatibility for future game titles and more regular component upgrades.
Microsoft will also show-off its exclusive franchises with sequels expected this year for "Gears of War 4," "Halo Wars," "Forza" and perhaps "Crackdown 3." The company is also "expected to talk more about its platform plans to integrate Windows 10 and Xbox," a much-discussed plan that becomes a reality this summer.
E3 might also be the venue when Microsoft updates its VR plans after last year's surprise partnership with Oculus to ship its Xbox One controller with the Rift. Microsoft is still focused on augmented reality, which it calls "mixed reality," with its HoloLens headset, and will no doubt demonstrate how it plans to bridge the gap between AR and VR.
Topics:
4K
,
Apps
,
Augmented Reality
,
Blu-ray
,
Chromecast
,
E3
,
Electronic Entertainment Expo
,
Forza
,
Gaming
,
Gears of War
,
God of War
,
Headset
,
HoloLens
,
Kinect
,
Los Angeles
,
Microsoft
,
No Man's Sky
,
Oculus Rift
,
PlayStation 4
,
PlayStation 4.5
,
PlayStation 4K
,
PlayStation VR
,
PS4
,
Sony
,
The Last Guardian
,
Uncharted
,
Video Games
,
Virtual Reality
,
Windows 10
,
Xbox
,
Xbox One
,
Xbox TV