Disney is reportedly investing $250 million in DraftKings Inc., a Boston-based online fantasy sports startup. DraftKings enables fans to play fantasy sports on a per-game basis with real money. As part of the deal, DraftKings has committed to spending more than $500 million in future advertising on ESPN's platforms. While sports fans have enjoyed a variety of options for fantasy leagues from CBS, ESPN, Yahoo and others, the model involved tracking performances across an entire season — and did not involve playing for cash payouts.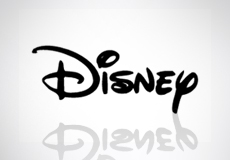 The model opens up new revenue possibilities for services that are different than those of ad-supported websites. Fantasy sites are spending a great deal these days to market themselves and attract new subscribers.
"It's an area of digital media that's rapidly growing and attracting attention from some of the biggest media companies," reports The Wall Street Journal. "Comcast Corp.'s venture arm, for example, backs a rival company, FanDuel Inc., which is the biggest player in the space."
DraftKings covers most major sports, including Baseball (MLB), football (NFL) and basketball (NBA).
While there is still uncertainty regarding whether these services should be considered online gambling, DraftKings says its business involves a "game of skill" and is legal in the U.S. and Canada.
"The DraftKings deal is the latest sign Disney is betting on growth in digital media," notes WSJ. "The media giant last year paid $500 million for Maker Studios — one of a crop of 'multi-channel networks,' companies that distribute online videos via YouTube and other sites. With big-ticket acquisitions like Marvel and Lucasfilm under its belt, the company has bolstered its portfolio of intellectual property and creative talent and is now using deals to enter new digital businesses that complement its existing brands."
Topics:
Advertising
,
Atlas Venture
,
Baseball
,
Basketball
,
Boston
,
Canada
,
CBS
,
Comcast
,
Disney
,
DraftKings
,
ESPN
,
FanDuel
,
Fantasy Sports
,
Football
,
GGV Capital
,
Internet
,
Maker Studios
,
MLB
,
NBA
,
NFL
,
Online Gambling
,
Redpoint Ventures
,
Sports
,
The Raine Group
,
Yahoo