Twitter has officially launched its "retweet with comment" feature, which enables users to embed a tweet in a tweet — and bypass the social platform's 140-character limit in the process. This will allow users to share and comment on tweets without the need to shorten the original tweet, while preserving context and meaning. (However, users are not able to embed the full retweet and comment.) The new feature is currently accessible via the Twitter site and iPhone app; an update to the Android app is expected soon.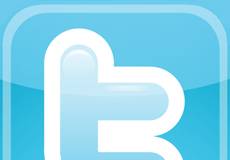 "Twitter previously let users embed quoted tweets by cutting-and-pasting its URL, but 'retweet and comment' lets you do that by just pressing a button," reports TechCrunch. "The feature's arrival has been heralded with much (somewhat ironic) rejoicing by Twitter users."
For many, Twitter has become a substitute to platforms such as blogs and email for electronic communication. Hacking the character limitation and posting screenshots of articles has become increasingly common.
"Users have been figuring out ways to enable their loquacity since the platform was launched with products like TwitLonger and JumboTweet," notes TechCrunch. "The official rollout of Twitter's 'retweet with comment' feature just puts an imprimatur on one kind of longform tweet."
Topics:
Android
,
Apps
,
Blog
,
Character Limit
,
Comment
,
Communication
,
Email
,
Internet
,
iOS
,
iPhone
,
JumboTweet
,
Microblog
,
OneShot
,
Retweet
,
Retweet with Comment
,
Share
,
Social Media
,
Tweet
,
Tweetstorms
,
TwitLonger
,
Twitter
,
URL