For music fans that want to catch acts such as AC/DC, Drake, Interpol, Jack White and Vic Mensa perform at Coachella this weekend, much of the three-day festival will be streamed on YouTube. Three channels of performances, commentary and interactive profiles will be made available as well as a schedule feature that offers updates based on a user's time zone and channel choice, and a virtual map feature that will include photos taken during the live event. Coachella's YouTube channel is sponsored by T-Mobile.
According to the YouTube blog, in addition to the three live stream channels, fans can access the following features:
Create a custom Coachella avatar by uploading a photo, then decorating with Coachella graphics, before sharing it with your friends.
Browse an interactive map of the entire festival grounds and access photos taken from your virtual location.
Schedule your live stream experience with a timetable that automatically updates based on your local time and channel you are watching.
Learn about the performing acts via interactive profiles.
And more to come… we can't give away all the surprises yet!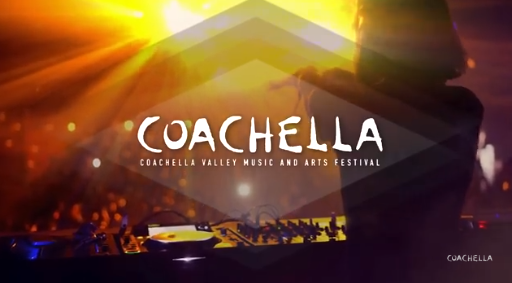 The festival is scheduled for April 10-12. Check out the Coachella YouTube channel for details.
Topics:
AC/DC
,
Avatar
,
Coachella
,
Commentary
,
Concert
,
Drake
,
Festival
,
Florence & The Machine
,
Google
,
Interactive
,
Internet
,
Interpol
,
Jack White
,
Live Event
,
Live Stream
,
Music
,
Photo
,
Run the Jewels
,
Social Media
,
T-Mobile
,
Vic Mensa
,
Video
,
Virtual Map
,
YouTube