The Disney+ streaming video service, which launched in November 2019 and is already available in 64 countries, plans to launch in 42 additional countries and 11 new territories sometime this summer. The announcement did not include exact release dates or regional pricing, but the scope of the expansion should help the platform jumpstart subscriber growth to better compete with other streaming services such as Netflix and HBO Max. The expansion plans should also steer Disney toward its previously predicted target of 230 million subscribers before the end of 2024. Disney+ already had 118 million global subscribers by the end of last year.
While subscription growth had slowed during Q4 2021, and numbers fell short of Wall Street estimates, the company remains confident that its continued worldwide expansion will help it meet its target numbers.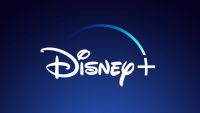 "Like Netflix," reports The Verge, "Disney also continues to invest heavily into new content to try and attract subscribers. Just this week, Percy Jackson author Rick Riordan reiterated that a series based on the books is in development for Disney+, and earlier this month, Disney said that Pixar's 'Turning Red' would be ditching theaters to premiere on the streaming service."
The service "is ramping up international original commissioning by targeting 60 original productions over the next two years," adds Deadline.
According to Engadget, Disney+ will be coming to the following countries: Albania, Algeria, Andorra, Bahrain, Bosnia and Herzegovina, Bulgaria, Croatia, Czech Republic, Egypt, Estonia, Greece, Hungary, Iraq, Israel, Jordan, Kosovo, Kuwait, Latvia, Lebanon, Libya, Liechtenstein, Lithuania, Malta, Montenegro, Morocco, North Macedonia, Oman, Palestine, Poland, Qatar, Romania, San Marino, Saudi Arabia, Serbia, Slovakia, Slovenia, South Africa, Tunisia, Turkey, United Arab Emirates, Vatican City and Yemen.
The service is also coming to the following territories: Faroe Islands, French Polynesia, French Southern Territories, St. Pierre and Miquelon Overseas Collective, Åland Islands, Sint Maarten, Svalbard & Jan Mayen, British Indian Ocean Territory, Gibraltar, Pitcairn Islands and St. Helena.