Speculation is afoot as to the fate of popular subscription streaming service Hulu, initially launched 15 years ago. Disney presently owns 67 percent of the company, and Comcast 33 percent. The two had agreed to come to terms of a sale by January 24, but now there is talk that Disney wants to resolve the matter sooner and is planning to buy out Comcast and integrate Hulu into Disney+, providing access to titles from Disney's "Star Wars" and Marvel Universe franchises along with popular Hulu originals such as "Only Murders in the Building," "The Great" and "The Handmaid's Tale."
"Currently, subscribers to Hulu Plus Live TV already get a free subscription to premium or ad-supported versions of Disney+ at either $70 or $76 per month," writes TV Technology, adding that Disney has been expanding its share of Hulu productions, growing from 6 percent in 2016 to 19 percent of all movies and TV shows by September of this year.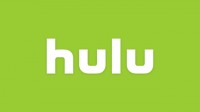 "Meanwhile, the major studios without streaming platforms have reduced their contribution to Hulu's content slate (down from 81 percent in 2016 to 71 percent in 2022), and those with their own streaming services have generally maintained or reduced their input," per TechCrunch, which says "combined content from NBCUniversal, Paramount Global, and Warner Bros. Discovery now makes up less than 10 percent of all TV shows and movies on Hulu."
Data from Ampere Analysis indicates "a combined Disney+/Hulu offering would account for about 30 percent of the 100 most popular titles of any U.S. subscription streaming service — significantly ahead of Netflix 23 percent market share," reports Media Play News. Absorption by Disney could also offset the problem of third-parties removing content from Hulu to feed their own streaming services.
Disney+ added more than 9 million U.S. subscribers as of its fiscal year ended October 1. Many are opting for a bundle that includes Disney+, Hulu and ESPN+. During its recent earnings report, "Disney also revealed that it added 12.1 million Disney+ subscribers globally, making for 164 million in total, as well as 14.6 million subscribers across all its services," according to The Verge.
Disney CFO Christine McCarthy said 40 percent of Disney+ subscribers take the bundle with Hulu and ESPN+.
Topics:
Ampere Analysis
,
Christine McCarthy
,
Comcast
,
Disney
,
Disney Plus
,
ESPN Plus
,
Hulu
,
Hulu Plus Live TV
,
Marvel
,
Movie
,
NBCUniversal
,
Netflix
,
Only Murders in the Building
,
Paramount
,
Paramount Plus
,
Peacock
,
Star Wars
,
Streaming
,
SVOD
,
The Great
,
The Handmaid's Tale
,
TV Show
,
Warner Bros. Discovery