Mozilla has bundled two premium security products into a subscription package. Firefox Relay and Mozilla VPN are available together for $6.99 with an annual subscription. With the holiday sales season in full swing, retailers are bracing for hacker attacks and phishing schemes, an angle Mozilla is leveraging with its push. Axios Codebook says "the ongoing economic downturn is prompting more shoppers to look for online discount codes and more hackers to trick these consumers with phony deals." Firefox Relay protects identities by hiding users real email addresses, while Mozilla VPN is a virtual private network service.
"Taken in isolation, the Mozilla VPN service costs $4.99 per month when paid annually, while Firefox Relay costs $3.99. That means the combined package comes with a $2 monthly discount and reduces the hassle of having to subscribe to different services separately," Screen Rant says, adding, "on top of that, Mozilla is also offering a 30-day money-back guarantee for first-time subscribers."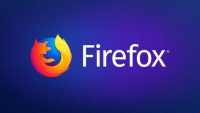 Mozilla VPN is integrated with the most popular Firefox add-ons, Multi-Account Containers, for a privacy solution that is unique to Firefox. "We also included the ability to multi-hop, which means that you can use two VPN servers — instead of one — for extra protection," Mozilla explained in an announcement.
Mozilla VPN provides device-level network traffic protection as-you-go on the web. "It allows users to surf, stream, game, and get work done while maintaining their privacy online," Screen Rant reports. "As is the standard industry practice for reputable VPNs, it encrypts the users' network activity and never logs, tracks or share their network data."
Firefox Relay is an email relay service that lets users share "relay masks" instead of their real email addresses, protecting identities. "The relay masks are programmed to automatically forward all relevant incoming emails to the real inbox," Screen Rant notes. Although there is a free version, for Firefox Relay Premium users, Mozilla added a phone number mask feature to protect personal phone numbers.
"Whether you are signing up for loyalty programs, booking a restaurant reservation, or making purchases that require your phone number, now you can feel confident that your personal phone number won't fall in the wrong hands," Mozilla says.
"Mozilla can't make much revenue with its great free and open-source browser Firefox outside its partnership with Google, so the company is looking for other ways to make sure it can comfortably stay afloat," writes Android Police. And it may do some good in the process.
"Mozilla bundles security, VPN to protect you from Black Friday scams," reports TechRadar, noting, "the company says it now hopes to protect more Internet shoppers parting with their sensitive information at the checkout."