LinkedIn is amping up its B2B marketing features designed to give brands an edge in a recessionary climate. In an effort to drive ad spending in the midst of economic uncertainty, the company has introduced a suite of tools — unveiled at the company's B2Believe marketing summit — that aim to provide granular control over media investments on the Microsoft-owned platform. The new capabilities include ancillary measurement tools and fresh ad formats as well as a Brand Safety hub, allowing advertisers to boost performance on the LinkedIn Audience Network while setting brand safety guardrails.
Among the added features are a revenue attribution report that "provides a more granular look into how their campaigns impact revenue," details The Drum, calling it a welcome addition "for marketers who need to communicate returns on investment in easy-to-understand language to their counterparts in the C-suite and other business stakeholders."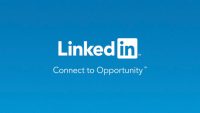 "The first and foremost rule for every CMO is to speak the language of business relevance," Finastra CMO Margaret Franco said in The Drum, noting by way of example: "if you spend one dollar in marketing, you get three dollars back in revenue."
New ad formats from LinkedIn include:
Click to Message Ads: Allowing prospects to click on an ad to start a conversation with the brand, allowing marketers to personalize engagement strategies.
Conversation-Starter Ads: Prioritized paid messages to users that are served according to relevance, helping ensure B2B marketing efforts are not being wasted by connecting with inappropriate leads.
Promoted employee posts: Business marketers will soon gain access to permissions that allow them to promote individual employee posts from a company page as part of a strategy to drive engagement while helping to "humanize" brands.
LinkedIn is also rolling out SEO-friendly titles, descriptions and tags to improve search engine optimization across the web for LinkedIn articles and newsletters. "The company says it is also working to improve the platform's product search functionality, which could help B2B brands connect with potential buyers," The Drum reports.
In a survey of almost 2,000 global marketing executives, LinkedIn found that "more than two-thirds (67 percent) of B2B marketers plan to maintain or increase spend on brand-building efforts over the next six months," writes The Drum, noting that "some 78 percent of B2B marketing leaders believe that companies that maintain or dial up their marketing spend during periods of uncertainty recover more quickly."
The new Brand Safety Hub platform, created in conjunction with DoubleVerify, a media measurement and verification firm, will make available a list of LinkedIn Audience Network publishers for review, "complete with site and app URL information," according to a LinkedIn blog post. Brands will also be able to customize "allow" and "block" lists, as well as leverage third-party brand suitability and contextual alignment via DoubleVerify.