At the D: All Things Digital conference in California yesterday, Facebook COO Sheryl Sandberg suggested it would take time to get Facebook Home on track. While acknowledging problems with Facebook's new Android application, she remains optimistic about the company's vision for a mobile experience. She stated that "Facebook Home is version one of a very large transformation" and suggested that progress is "going to be a long road."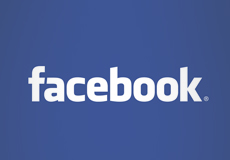 "Sandberg said there was discontent among users who were frustrated with the organization of the app," reports the Wall Street Journal. "But she added that the users who were sticking with it were spending 25 percent more time on Facebook and sending 10 percent more messages."
On stage in Rancho Palos Verdes, Walt Mossberg introduced Sandberg and discussed her new book, "Lean In," which examines gender in today's workplace. "It turns out men still run the world and I'm not sure how well that's going," Sandberg said.
Turning to Facebook, she addressed the company's mobile efforts and noted that mobile ads currently represent nearly one-third of Facebook's business.
"She said concerns about Facebook shedding young users to new mobile apps such as Snapchat were overblown," writes WSJ. "While teenagers are using other social apps more, she said, they continue to spend a lot of time on Facebook."
Regarding acquisitions, Sandberg suggested that Instagram was "looking like a very good deal." She did not, however, address whether Facebook was still interested in a purchase of mapping startup Waze.
"Sandberg also addressed gender issues, one day after Facebook agreed to overhaul its hate speech guidelines in the wake of criticism from women's groups that it was not doing enough to scrub posts that promoted violence against women," explains the article. "Sandberg began her interview highlighting the ongoing gender gap and the need to do more to encourage discussions about gender issues in the workplace. During a Q&A, she noted that the company was taking steps to curb hate speech and banning pages that contain sexist or hateful remarks from operating with anonymity."
The article includes a 45-minute video of Sandberg speaking at D11.
Topics:
Advertising
,
Android
,
App
,
Application
,
California
,
Conference
,
COO
,
D11
,
D: All Things Digital
,
Facebook
,
Gender
,
Google
,
Home
,
Mobile
,
Mossberg
,
Sheryl Sandberg
,
Snapchat
,
Social
,
Social Media