Sony debuted a campaign this weekend to market 4K entertainment. The promotion — launched by Sony Electronics, Sony Pictures Home Entertainment and Best Buy, in collaboration with National CineMedia — includes a 30-second spot for NCM's FirstLook pre-show content. The spot features outtakes from "The Amazing Spider-Man 2" (available tomorrow on Blu-ray, DVD and Digital HD) with an emphasis on viewing movies via Sony 4K Digital Cinema projectors in theaters and Sony 4K TVs at home.
"In addition to being seen on more than 3,600 AMC and Regal Entertainment Group movie screens nationwide, the new 4K spot will also be shown across NCM's Lobby Entertainment Network (LEN), as well as on mobile devices via the NCM Digital," reports Advanced Television. "In total, the Sony 4K campaign is expected to generate more than 22 million impressions."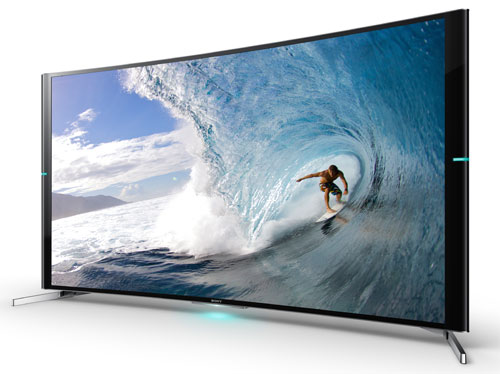 Consumers are encouraged to check out the 4K Ultra HD demo at Sony Experience stores in more than 350 Best Buy locations. The cross-promotion will be supported by in-store events, online media and circulars.
"Sony Pictures Entertainment is widely regarded as Hollywood's premier 4K studio," said Man Jit Singh, president, Sony Pictures Home Entertainment. "Thanks to our renowned 4K acquisition, restoration and production facilities, movie enthusiasts can now enjoy such films as 'The Amazing Spider-Man 2' in both digital 4K and HD, as well as on Blu-ray Disc."
"4K ultra high definition televisions represent a meaningful improvement in the home theater category," added Hubert Joly, Best Buy president and CEO. "That is why we are pleased to offer customers the Sony Experience at Best Buy, allowing them to see for themselves how impressive this technology truly is. The promotion announced today by Sony combines this new technology with exciting content, giving consumers a sense of what they can look forward to as they consider a 4K television."
Topics:
3D
,
4K
,
4K TV
,
AMC
,
Best Buy
,
Blu-ray
,
Digital Cinema
,
Digital HD
,
Distribution
,
DVD
,
Exhibition
,
Hubert Joly
,
Lobby Entertainment Network
,
Man Jit Singh
,
Marketing
,
Mobile
,
Movies
,
National CineMedia
,
NCM Digital
,
Projectors
,
Promotion
,
Regal Entertainment
,
Restoration
,
Retail
,
Sony Electronics
,
Sony Experience
,
Sony Pictures Home Entertainment
,
Television
,
The Amazing Spider-Man 2
,
Theaters
,
Ultra HD