Reliance MediaWorks has begun the restoration process on a thousand films — many of which are cult or world cinema classics — to create high definition versions for availability on Blu-ray. From its Burbank facility, RMW is up-converting most titles from standard definition, not remastering from original negatives. However, the company expects quality results for restored video and audio that will help return the films to their former glory and hopefully introduce them to a new audience.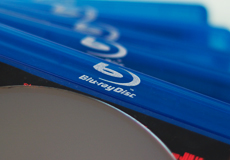 "What makes this collection of movies extremely unique is that many of the films have never been released on DVD, let alone Blu-ray," said Naresh Malik, president of media and creative services for Reliance MediaWorks.
"What is 1,000 (films) today should be 10,000 in the future," he added.
"The list is wildly eclectic, ranging from classics of world cinema ('The Bicycle Thief,' 'Notorious,' 'The Third Man') to cult hits ('Andy Warhol's Dracula' and 'Andy Warhol's Frankenstein') to early Bruce Lee, Hammer horror films, exploitation titles and foreign films," reports Variety. "Almost every film on the list has a recognizable actor or director, but many have never been released for home viewing."
RMW will use the Lowry Process for restoration, based on proprietary software developed by John D. Lowry. Its key is temporal noise reduction, which reportedly removes noise and other artifacts by tracking images pixel-by-pixel across multiple frames without sacrificing quality.
The company previously restored such cinema classics as "Gone With the Wind," "North by Northwest," the original "Star Wars" trilogy and all of the James Bond films.
Topics:
Andy Warhol
,
Audio
,
Blu-ray
,
Bruce Lee
,
Burbank
,
California
,
DVD
,
Exploitation
,
Film
,
Foreign Film
,
Gone With the Wind
,
Home Video
,
Horror
,
James Bond
,
John D. Lowry
,
Lowry Process
,
Movie
,
Naresh Malik
,
North by Northwest
,
Reliance MediaWorks
,
Restoration
,
Star Wars
,
Temporal Noise Reduction
,
Upconversion
,
Video
,
World Cinema