Recent reports from influencer marketing services indicate that brands and marketers are concerned with the growing costs of working with social influencers. According to a Mediakix survey, more than one-third of marketers in the U.S. explained that the rising cost in this space has become a significant challenge to marketing. A report from Klear points out that nano-influencers on YouTube (with 500 to 5,000 followers) earn an average of $315 per video, and power-influencers (with 30,000 to 500,000 followers) charge an average of $782 per video.
"Brands are willing to pay a premium for video posts on Instagram, too," reports eMarketer. "Nano-influencers make an average of $114 per video post on Instagram, compared with $100 for an image post and $43 for a story. Power users make an average of $775 for an Instagram video, $507 for an image post and $210 for a story."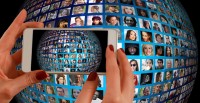 Some social influencers still accept access to events, free products and related swag as payment for their online endorsements and campaigns, but the increasing dollar amounts charged by power-influencers is steering some brands in a different direction.
"Many marketers have shown significant interest in Instagram Stories and are focusing on working with micro-influencers, who have smaller but dedicated followings," eMarketer notes. A 2018 survey from London-based Econsultancy indicated that 56 percent of marketers in the U.K. and U.S. were opting for more cost-effective micro-influencers.
Marketers are also turning to podcasts. "Brands are eyeing podcasts as the next frontier of influencer marketing," said eMarketer analyst Lauren Fisher. "They're seeing great performance and value from host-read ads, which allows brands to tap into the trust and influence that many of these podcast hosts have with their listeners."
Topics:
Advertising
,
Brands
,
Celebrities
,
Econsultancy
,
Host-Read Ads
,
Images
,
Influencers
,
Instagram
,
Instagram Stories
,
Internet
,
Klear
,
Lauren Fisher
,
Marketing
,
Mediakix
,
Micro-Influencers
,
Nano-Influencers
,
Photos
,
Podcasts
,
Posts
,
Promotions
,
Social Media
,
United Kingdom
,
United States
,
Video
,
YouTube