Glass manufacturer Corning is developing a new material with the durability of Gorilla Glass and the scratch-resistance of sapphire. The company's Gorilla Glass is featured on Apple's iPhone and Samsung's Galaxy smartphones. Last year however, Apple almost severed ties with Corning because it wanted to start using material that did not scratch as easily. When Apple's plan fell through, Corning launched Project Phire with the goal of developing an extremely sturdy and scratch-resistant glass for CE devices.
While sapphire glass is impervious to scratches, the material breaks easily on mobile devices. With Project Phire however, Corning exec James Clappin said the company has "created a product that offers the same superior damage resistance and drop performance of Gorilla Glass 4 with scratch resistance that approaches sapphire," CNET reports.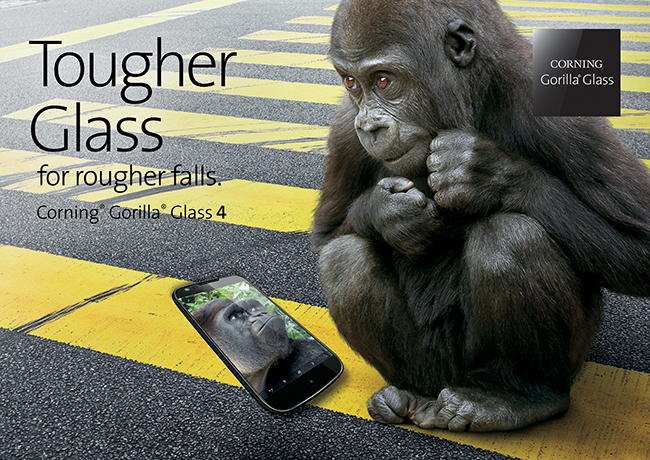 Corning's Gorilla Glass is used on about 3 billion electronic devices. The company's dominance in hardened glass for mobile devices however, was almost compromised last year. Apple was expected to adopt sapphire glass in place of Gorilla Glass, but those plans were disrupted when the company's supplier of sapphire, GT Advanced Technologies, filed for bankruptcy.
Having developed a new material to address the issues with Gorilla and sapphire independently, Corning could maintain its lead as a display-cover maker for mobile devices. In fact, CNET suggests Project Phire could help Corning expand into the smartwatch market, where the use of scratch-resistant glass is important to manufacturers.