The Consumer Technology Association released research suggesting that, in 2018, about 8.1 million Americans will buy TV antennas, up from just under 8 million for the past several years. CTA senior vice president of research and standards Brian Markwalter believes that the uptick in sales of home antennas is due to more cable subscribers cutting the cord. CTA research found that 20 percent of consumers say they watch over-the-air (OTA) TV via an antenna; NAB stated that more than 72 percent of Americans rely on an antenna for OTA.
TV Technology reports that CTA senior director of innovation and trends Ben Arnold said these cord-cutters buy antennas because they "want live TV plus OTT," which is "reflected by some of the new antenna kits that combine access to OTA and broadband." NPD Group vice president of industry analysis Stephen Baker reports that, "people aren't necessarily buying [antennas] on their own when they cut the cord, but are getting them through their subscriptions or their devices that are enabling them to make the cut."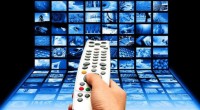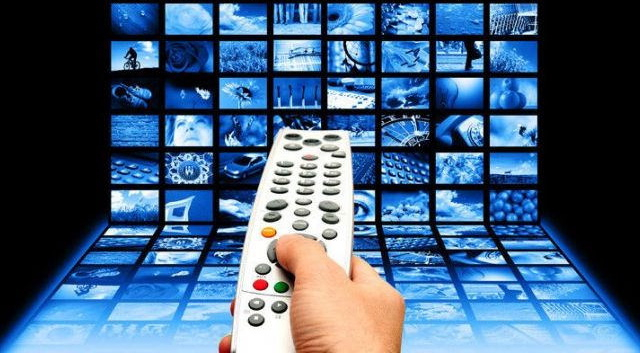 NPD estimates that about 34 million antennas have been sold since 2014, at an average retail price of about $26. About 90 percent of them are classified as indoor; Baker dubs them "modern rabbit ears."
At Channel Master, one of the largest U.S. antenna makers, president Joe Binochea explained that a percentage of cord-cutters, "will use OTA to supplement whatever streaming services they choose." Antennas are sold at Best Buy, Fry's Electronics, Home Depot, and, online at Amazon and manufacturers' websites. ClearStream antennas from Antennas Direct, "relay signals over a home's Wi-Fi network, allowing customers to place the antenna in a convenient location then send signals to TV sets around the home."
AntennaWeb.org, a free site created by CTA and run by TitanTV, lets consumers figure out what kind of antenna they'll need to pick up local stations, based on their address. TitanTV president Mick Rinehart pointed out that "more than 2.6 million users checked into the site during 2017, and at least 85 percent of them were first-time users."
"From the number of new visitors, it is apparent that interest in cord cutting continues to grow," he said.
Antennas Direct president Richard Schneider revealed that local TV stations also drove sales by mentioning his products, leading him to start a Broadcasters Partners Program, which "involves antenna giveaways in exchange for on-air time." Schneider said the company has given away more than 14,000 antennas in 52 markets. Channel Master has also "launched joint promotions with stations to promote OTA awareness," said Binochea.
As ATSC 3.0 begins to roll out, CTA's Arnold believes that more customers will buy antennas, which may go up slightly in price. Binochea agreed that ATSC 3.0's 4K and HDR "will attract new customers," and Rinehart added that, "the upcoming channel repack program, which affects broadcasters and their channel assignments, will give new impetus to the antenna selection process."
In Q1 2018, Nielsen found that "broadcast-only" homes were up by 6 percent to 16.53 million households from the previous quarter. Sixty-four percent of home are now getting OTT and other subscription VOD services.
Topics:
4K
,
Amazon
,
Antennas Direct
,
AntennaWeb.org
,
ATSC 3.0
,
Ben Arnold
,
Best Buy
,
Brian Markwalter
,
Broadcast
,
Cable TV
,
Channel Master
,
ClearStream
,
CTA
,
Fry's Electronics
,
HDR
,
Home Depot
,
Joe Binochea
,
Live TV
,
Mick Rinehart
,
NAB
,
Nielsen
,
NPD Group
,
OTA
,
OTT
,
Richard Schneider
,
Stephen Baker
,
Subscription
,
TitanTV
,
Wi-Fi