MoviePass may be embattled, but its subscription model has taken off. That is most evident with the new service debuted by AMC Theatres, the largest multiplex chain in the U.S. AMC Stubs A-List allows subscribers to see up to three movies a week for $20 per month. The Alamo Drafthouse Cinema chain also will begin testing a service to offer unlimited movies for a monthly fee. Meanwhile, Helios and Matheson Analytics, Movie Pass' parent company, hopes to raise as much as $1.2 billion to prop up the struggling subscription service.
The New York Times reports that MoviePass is "still the dominant service," with three million subscribers as of June 13. But, in a dig aimed at MoviePass, AMC said its new service was "sustainable." Alamo Drafthouse chief executive Tim League noted that, although his company really likes the subscription mode, "we want to get it right." "It's important to us to build a model that is sustainable for the long term," he said.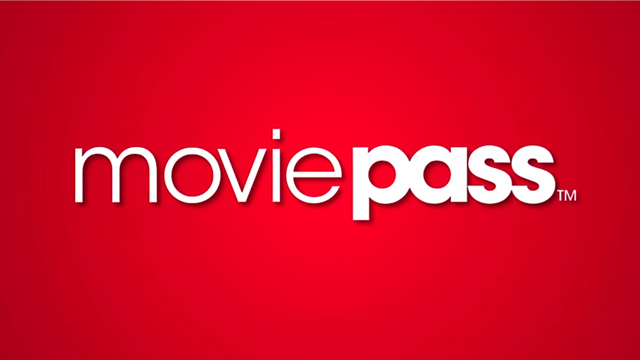 The subscription model is taking off, says NYT, because "Netflix, Spotify and Amazon Prime have trained people — millennials, in particular — to expect entertainment to be served up that way." Movie theater admissions in North America also "fell to a 25-year low last year, even as the population grew about 27 percent over that period."
Although Wall Street is dubious that MoviePass is viable in the long-term, the company has stated that, "membership could swell to roughly 5 million by January." Variety reports that, "Helios and Matheson Analytics … filed a registration statement with the SEC to raise up to $1.2 billion in equity and debt securities over the next three years … intended to support the cash-burning operations of MoviePass, as well as the MoviePass Ventures movie investment subsidiary, MoviePass Films and Moviefone, which Helios and Matheson recently acquired from Verizon's Oath."
The goal, says NYT, is to "quickly become the Incredible Hulk — and get too big to stop." In pre-market trading, reports Variety, "Helios and Matheson stock was down as much as 16 percent, to 26 cents per share." Last month, the company "announced a $164 million bond sale to provide working capital for MoviePass." It also admitted that, "its ability to raise the equity securities will depend in part on the company obtaining the affirmative vote of its shareholders."
NYT notes that, should MoviePass actually enjoy an infusion of cash, it could "make money by striking bulk ticket pricing partnerships with theaters; charging studios fees to promote new films to members; and perhaps even growing big enough (20 million subscribers is a goal) to demand a slice of concession revenue." The company is "also expected to charge subscribers more for peak viewing times and institute upcharges for access to IMAX and 3D screenings."
AMC Stubs A-List operates without a special debit card, allows consumers to reserve seats online, and provides access to IMAX and other large-format theaters for no extra fee. Cinemark's Movie Club offers one movie a month for $9 and a 20 percent discount on concessions. Alamo Season Pass will permit advance seat reservation but the company has not released pricing. Started in Turkey, Sinemia's model is similar to Movie Pass' with a special debit card, but offers tiered pricing.
Topics:
3D
,
Alamo Drafthouse Cinema
,
Alamo Season Pass
,
Amazon Prime
,
AMC Stubs A-List
,
AMC Theatres
,
Cinema
,
Cinemark
,
Helios and Matheson Analytics
,
IMAX
,
Millennial
,
Movie
,
Movie Club
,
Moviefone
,
MoviePass
,
MoviePass Films
,
MoviePass Ventures
,
Netflix
,
Oath
,
SEC
,
Sinemia
,
Spotify
,
Subscription
,
Theater
,
Tim League
,
Verizon
,
Wall Street