The video platform skirmishes just heated up with news that Comcast is about to launch its own, dubbed Watchable. The streaming video platform will feature content from a list of major publishers, including NBC Sports, AwesomenessTV, Refinery29 and The Onion as well as two companies it has already invested in, Vox and Buzzfeed. Deals are non-exclusive, allowing publishers to also post on Facebook, one of Comcast's chief rivals in online video. Comcast is also up against YouTube and Verizon's as-of-yet unnamed video platform.
Business Insider, which notes that The Information's Amir Efrati had already reported that Comcast was mulling over a digital video service, notes that content "participants are committing to Comcast for up to a few years." Publishers are required to "upload all unlicensed, original video content to Watchable for users to stream on demand."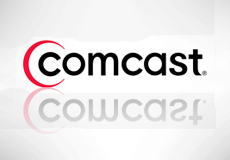 With regard to viewers, Comcast already has millions of customers with a smart TV solution, called Xfinity; the service's X1 set-top box lets users stream movies and programs on demand from TVs and mobile devices. The company plans to switch out all of its subscribers' STBs to X1 boxes, creating an audience of "tens of millions of Comcast subscriber homes by 2017." Comcast has also said it will make Watchable available to iOS and Android devices.
Comcast's move is seen as part of a strategy to hold on to its lead in digital video advertising, which it is beginning to lose to YouTube and Facebook. One publisher told Business Insider that, "if Watchable takes off, it could also become a significantly cheaper content model for Comcast," because the company will pay only advertising revenue, not cash, to Watchable partners, unlike its licensing deals with networks such as ESPN and CNN.
Publishers are interested in Watchable, says Business Insider, as a new marketing opportunity and "a potentially big new revenue stream." "Watchable could help digital publishers make a critical leap from being online-only brands to household names among traditional television viewers."
Topics:
Advertising
,
Amir Efrati
,
Android
,
AwesomenessTV
,
BuzzFeed
,
CNN
,
Comcast
,
Comcast X1
,
Digital Publishers
,
Digital Video Advertising
,
ESPN
,
Facebook
,
iOS
,
Licensing
,
Marketing
,
NBC Sports
,
Refinery29
,
Smart TV
,
Social Media
,
STB
,
Streaming Video
,
Television
,
The Onion
,
Verizon
,
Video
,
VOD
,
Vox
,
Watchable
,
Xfinity
,
YouTube