CES 2021 was the first-ever all-digital version of the annual confab produced by the Consumer Technology Association (CTA). This year's show featured nearly 2,000 companies and more than 100 hours of conference programming. Despite its new virtual format, CES offered compelling keynote addresses by top executives from major companies such as AMD, Best Buy, General Motors, Microsoft, Verizon and Walmart who discussed plans for new products, services and business models, in addition to an array of changes underway designed to address a world facing a pandemic.
In its press release, CTA provided highlights of major CES keynote announcements, including:
Entertainment Transformed: Michael Kassan, chairman and CEO of MediaLink, and Ann Sarnoff, chair and CEO of WarnerMedia Studios and Networks Group, described the ever-evolving entertainment industry and what the industry will look like in a post-pandemic world (pictured below). Maverick Carter, CEO of The SpringHill Co.; Adrienne Lofton, VP, North America Marketing, NIKE; and Deborah Wahl, Global CMO of General Motors, discussed how marketers and brands are adjusting and creating in today's landscape.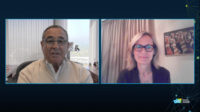 Future Reimagined: Michael Miebach, CEO of Mastercard, and Julie Sweet, CEO of Accenture, predicted tech trends they expect to see over the next decade. (Click on the image below to access the video.)
AMD: Dr. Lisa Su, president and CEO of AMD, revealed the new Ryzen 5000 series mobile processors with two categories — the H-series, for laptops intended for gaming and content creation and the U-series, for ultraportable notebooks. (Click on the image below to access the video.)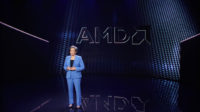 Microsoft: Brad Smith, president of Microsoft, gave his vision on ensuring cybersecurity and customer privacy protection, and discussed the tech industry's responsibility to exercise our conscience. (Click on the image below to access the video.)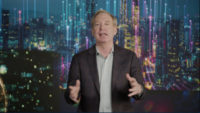 Verizon: Hans Vestberg, chairman and CEO of Verizon, demonstrated the immersive 5G experience across sports, education, connected communities and live music, and announced partnerships with the NFL, UPS, Live Nation Clubs and Theaters, The Met and the Smithsonian. (Click on the image below to access the video.)
General Motors: Mary Barra, chairman and CEO of General Motors, launched new product lines from GM, including the Cadillac eVTOL, a concept air taxi; and a new business unit devoted to electrifying the goods delivery market. (Click on the image below to access the video.)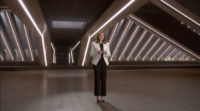 Walmart: Doug McMillon, CEO of Walmart, discussed ways 5G, AI and robotics will change the business; how Walmart pivoted to keep employees healthy and customers satisfied; and the company's commitment to diversity and inclusion. (Click on the image below to access the video.)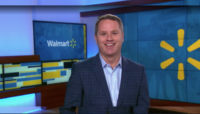 Best Buy: Corie Barry, CEO of Best Buy, shared how the company shifted during the pandemic and put the customer in control of buying, whether from home, curbside or in person.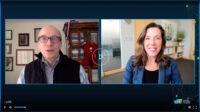 ETC recommends the following related stories:
CES 2021: WarnerMedia's Ann Sarnoff on Super-Serving Fans, MediaVillage, 1/13/21
CES: WarnerMedia Chief Ann Sarnoff on Entertainment Shifts, ETCentric, 1/14/21
CES: Microsoft Keynote on Promises, Responsibility of Tech, ETCentric, 1/15/21
CES 2021: All of the Business Tech News You Need to Know, TechRepublic, 1/19/21
CES: Brands Rethink Entertainment and Trends in Marketing, ETCentric, 1/14/21
AMD's 7nm Ryzen 5000 Mobile Processors Promise 2021's Best Gaming Notebooks, The Verge, 1/12/21
Best Buy CEO at CES 2021: 'Agnostically Meet the Customer Wherever They Are', Retail TouchPoints, 1/15/21
Walmart CEO Urges Companies at CES 2021 to Use Data to Reduce Racial Inequality, CNET, 1/13/21
Cadillac's eVTOL is an Electric, Autonomous Personal Air Taxi, CNET, 1/12/21
Click here for more information on the speakers, panels and new products at CES 2021 (#CES2021).
[
Video content and images courtesy of the Consumer Technology Association. All rights reserved.
]
Topics:
Accenture
,
Adrienne Lofton
,
AMD
,
Ann Sarnoff
,
Best Buy
,
Brad Smith
,
CES
,
CES 2021
,
Corie Barry
,
CTA
,
Deborah Wahl
,
Doug McMillon
,
General Motors
,
Hans Vestberg
,
Julie Sweet
,
Lisa Su
,
Mary Barra
,
Mastercard
,
Maverick Carter
,
MediaLink
,
Michael Kassan
,
Michael Miebach
,
Microsoft
,
SpringHill
,
Verizon
,
Walmart
,
WarnerMedia