Cable giants Comcast and Charter Communications have joined forces to offer set-top boxes for video streaming, pooling their combined reach to take on established players like Amazon, Apple, Roku and Google. The newly formed joint venture plans to develop and offer a next-generation streaming platform leveraging Comcast's Flex technology, which includes voice search. "Our new venture will bring a full-featured operating platform, new devices, and smart TVs with a robust app store providing a more streamlined and aggregated experience for the customer," said Charter chairman and CEO Tom Rutledge. 
The new platform will be available on 4K streaming devices and smart TVs through nationwide retailers, Charter and Comcast, the company said in an announcement that stressed the partnership "does not involve the broadband or cable video businesses of either Comcast or Charter which will remain independent."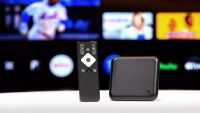 "The key driver for the union: Both Comcast and Charter want to deliver a single streaming-aggregation platform available across the U.S. — not just in their regional operating footprints — giving them better leverage to ink deals with hardware makers, app developers, and retailers," was Variety's take on the deal.
"The increased adoption of streaming services, and the growth of advertising on these platforms, have made the connected TV market competitive ground in the fight for consumer attention," observed The New York Times.
"Comcast, which owns NBCUniversal and operates the Xfinity cable brand, has made strides in the field over the last decade, developing X1, a set-top box system that allows customers to stream video, and the XClass TV, a connected TV sold by Walmart," notes NYT. Comcast also operates the ad-supported Xumo, a FAST global streaming service it acquired in 2020 that will now be available through the JV's products.
In addition to Xumo, Comcast will license Flex, its aggregated streaming platform, and hardware to the joint venture and will contribute the retail business for XClass. Charter, which owns the Spectrum brand, will make an initial JV contribution of $900 million, funded over multiple years.
According to Statista, Charter had roughly 15.22 million U.S. cable TV subscribers in Q4 2021, and Comcast about 18.2 million. Their combined reach is approximately 88 million U.S. households, according to data on their websites, and both do business globally, too.
Comcast also released Q1 earnings this week, highlights of which include a 14 percent year-over-year revenue increase (to just over $31 billion and net income growth of 10.5 percent to $3.9 billion). Comcast also "returned $4.2 billion to shareholders through a combination of $1.2 billion in dividend payments and $3 billion in share repurchases," according to the company.
Touting the results, Comcast chairman and CEO Brian Roberts noted "our media business is performing well, and the scale of our reach is underscored by our successful broadcast of the Super Bowl and the Olympics in the same week. These events were viewed by more than 200 million people in the U.S. across NBCUniversal's platforms, including Peacock, which had an exceptional quarter."
Topics:
4K
,
Advertising
,
Amazon
,
App Store
,
Apple
,
Brian Roberts
,
Charter Communications
,
Comcast
,
Developer
,
Flex
,
Google
,
Joint Venture
,
NBCUniversal
,
Olympics
,
Peacock
,
Roku
,
Smart TV
,
Spectrum
,
STB
,
Streaming
,
Super Bowl
,
Television
,
Tom Rutledge
,
Walmart
,
XClass
,
Xfinity
,
Xfinity X1
,
Xumo