Tumblr is following in the footsteps of Facebook with its new autoplay video ads that will appear in users' feeds. Yahoo, which owns Tumblr, launched the service with ads from Universal, CW, Hulu, and others. The video ads will be mute by default and play in a continuous loop. They will only play automatically when a mobile user has a Wi-Fi connection. Yahoo is hoping that the new ads will help the $1.1 billion Tumblr deal lead to generating significant revenue.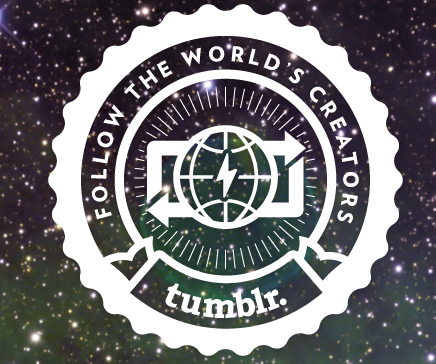 The autoplay video ads officially began showing up in Tumblr feeds on Tuesday. Initial advertising partners include Lexus, J.C. Penney, Unilever's Axe, Universal, CW, and Hulu. Tumblr is charging the advertisers on a cost-per-view model. The video ad has to play for at least two seconds before Tumblr will charge for it. All advertisers will be able to purchase autoplay videos in mid-November.
Tumblr's enhanced native video player, which launched last week, makes the autoplay ads possible. The videos now pop-out to a separate "floating" video window. Similar to YouTube's method, the video window floats to the right to allow users to keep watching the video while they continue scrolling through their Tumblr feed.
Yahoo is hoping Tumblr ads will become a new source of revenue. Tumblr's 420 million unique users are spending an average of 28 minutes per session during the third quarter of 2014.
"Tumblr claims video posts have been growing twice as fast as photo posts," reports Variety. Yahoo CEO Marissa Mayer projects $100 million in Tumblr advertising revenue for 2015.
Topics:
Advertising
,
Autoplay
,
Axe
,
Blogging Tool
,
Cost-Per-View
,
CW
,
Facebook
,
Feeds
,
Floating Window
,
Hulu
,
J.C. Penney
,
Lexus
,
Marissa Mayer
,
Marketing
,
Mobile
,
Photo
,
Revenue
,
Social
,
Tumblr
,
Unilever
,
Universal
,
Video Ads
,
Video Player
,
Wi-Fi
,
Yahoo