Users have caught on to Snapchat's Snapcodes, the company's version of QR codes, scanning over 8 million codes a day. Marketers like how Snapcodes connect traditional and digital advertising and provides data. Even though Snapcodes add production costs and uncertainty about results, Gatorade, Wendy's and Evian are among an increasing number of brands using Snapcodes which, placed on products and ads, makes it easy for users to use their mobile phones to unlock custom branded filters, lenses, websites and games.
Business Insider reports that Evian printed Snapcodes on more than 300 million bottles in six countries, and Wendy's put codes on its drink cups, "donating $5 to a foster care foundation every time someone scanned the code to unlock a custom Snapchat filter."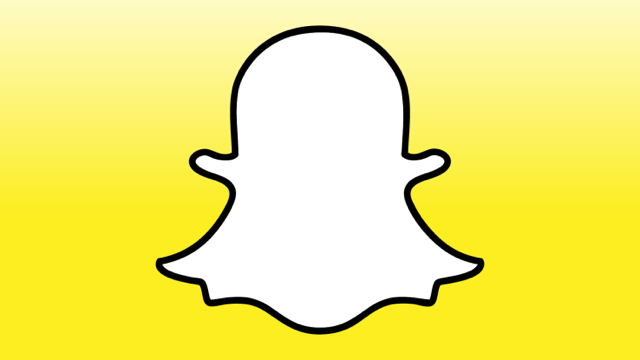 When Snapcodes debuted in 2015, people mainly used them to add friends on the app via their smartphone cameras. The Snapcodes have "only recently … emerged as a powerful weapon in a brand's Snapchat marketing arsenal." In addition to those 8 million daily scans, Snapchat's use of branded filters and lenses makes it more likely people will share content with their friends.
As an example, Evian's "Live Young" campaign "saw over 2 million unique Snapchatters interact with its lenses and over 3 million play around with its filters." Snapcodes are free to use; "anyone can create a Snapcode that unlocks an external website from within Snapchat," and Snapchat will create a link to the brand's filter or lens campaign, also for free.
According to digital agency Essence director of social Sherwin Su, Snapcodes "enable brands to extend their Snapchat campaigns across TV, out-of-home or guerilla marketing initiatives, enabling a campaign to have more integration with traditional media." Still, Su noted that, "we have yet to understand how the exposure or usage of the Snapcode drives scalable and incremental business outcomes, compared to a standard Snap campaign from a measurement standpoint."
Brands can and do collect data on some of their biggest Snapchat customers. Gatorade's Snapcodes campaign, for example, got 75,000 users who wanted exclusive branded content with pro athletes to input their names and email addresses to unlock it, creating a list the company can use again.
"Our intent with the activation was to gather first-party data on young athletes and consumers, and we achieved that," said Gatorade head of consumer engagement Kenny Mitchell. "Snapcodes provide a real frictionless way for consumers to engage with us and our content in a place where they already are from a mobile perspective."
Although using Snapcodes in a marketing campaign is free, "developing and deploying Snapcodes across traditional media placements still requires extra creative and production costs and resources," according to Su. That means that "only brands with deep pockets and broader deals may be able to afford them." PepsiCo, which owns Gatorade, "has been a longstanding partner of Snapchat's … regularly invested in Snapchat, and is often one of the first brands to test out new formats."
Topics:
Advertising
,
Branded Content
,
Brands
,
Cameras
,
Data
,
Digital Ads
,
Digital Media
,
Essence
,
Evian
,
Filters
,
Games
,
Gatorade
,
Kenny Mitchell
,
Lenses
,
Marketing
,
Mobile
,
PepsiCo
,
QR Codes
,
Sherwin Su
,
Smartphones
,
Snap Inc.
,
Snapchat
,
Snapcodes
,
Social Media
,
Television
,
Websites
,
Wendy's