In an otherwise glum economic picture, Big Tech companies have boomed. The general economy is improving, while Alphabet, Amazon, Apple and Facebook are reporting profits that suggest they may be capable of generating the kind of wealth that a single industry hasn't seen in generations. In fact, those four companies had a quarterly net profit of $38 billion, despite regulator scrutiny and other obstacles. Amazon saw an almost 200 percent rise in profits, and Facebook had a stupendous quarter, despite the advertiser boycott.
The New York Times reports that, "Alphabet's record quarterly net profit was up 59 percent … and Apple's sales rose even though the pandemic forced it to push back the iPhone 12's release to October, in the current quarter." Microsoft also reported its most profitable quarter, a 30 percent growth from the one a year earlier. These successes took place even as the Justice Department filed a lawsuit accusing Google of anticompetitive actions; Facebook faces an antitrust suit by the Federal Trade Commission.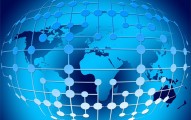 But Big Tech's fruitful Q3 "could look modest when compared with the final quarter of the year," which will include consumer purchases of just-released Apple iPhones as well as holiday shopping and the digital ads that accompany the gift-giving season.
NYT notes that the COVID-19 pandemic fueled online shopping that resulted in Amazon's sales of $96.1 billion, "up 37 percent from a year earlier, and profits rose to $6.3 billion." That profit increase took place while "Amazon expanding its fulfillment infrastructure by 50 percent this year … [and] added almost 250,000 employees in the quarter." Amazon Web Services also grew 29 percent. Amazon said Q4 could bring in $121 billion "because of the confluence of Prime Day, the holiday shopping season and the turn to online spending."
Although Apple's sales dropped 20 percent in Q3, due to the delay in releasing the iPhone 12, its overall sales still rose 1 percent to $64.7 billion. Its services segment (Apple Music, App Store, etc.) rose 16 percent to $14.5 billion, and sales jumped 46 percent for iPads, 29 percent for Mac computers and 21 percent for wearables. Due to increased R&D, profits fell 7 percent to $12.7 billion.
Facebook's Q3 revenue rose 22 percent from the same period a year earlier, to $21.2 billion and profits rose 29 percent to $7.84 billion, even as many advertisers boycotted the platform over the summer as part of a grassroots campaign dubbed Stop Hate for Profit. Even so, "the overall effects were brief … [and] the company continued gaining users as well," up 12 percent from a year earlier to 1.82 billion daily users.
Up 15 percent — to 2.54 billion — are the people who are daily users of one or more of Facebook's apps, including Instagram, WhatsApp, Messenger and Facebook.
In Q3, Alphabet "rebounded with its highest-ever profit" after its "first-ever decline in quarterly revenue" in Q2. Search advertising revenue grew 6 percent, YouTube ad spending rose 32 percent, and its cloud computing business soared 45 percent. The company saw a net profit of $11.25 billion in Q3, "as revenue rose 14 percent to $46.1 billion."
Related:
Advertiser Boycott Had Little Effect on Facebook's Q3 2020 Revenue, Which Rose 22%, Adweek, 10/29/20
Topics:
Advertising
,
Alphabet
,
Amazon
,
Anticompetition
,
Antitrust
,
App
,
App Store
,
Apple
,
Apple Music
,
AWS
,
Big Tech
,
Cloud
,
Coronavirus
,
COVID-19
,
Facebook
,
FTC
,
Google
,
Holiday Shopping
,
Instagram
,
iPad
,
iPhone 12
,
Justice Department
,
Lawsuit
,
Messenger
,
Microsoft
,
Prime Day
,
Stop Hate for Profit
,
WhatsApp
,
YouTube