In July, Comcast reported that its NBCUniversal Peacock streaming service had 10 million subscribers. Now, the company announced, Peacock has 22 million subscribers, adding that it is "a differentiating factor for customers considering Xfinity broadband and is also improving churn." In the same quarter, Comcast added 633,000 high-speed Internet customers, for its best quarterly results in its history. Comcast stated that, in the first nine months of 2020, cable added more broadband sign-ups than in all of 2019.
CNBC reports that its Europe-based Sky also did well, reducing churn, and "strengthened in part by the return of sports, including record Premier League viewership on Sky Sports." Due to COVID-19, however, revenue at its theme park business, part of NBCUniversal, "fell nearly 81 percent to $311 million." Although its Los Angeles park has remained close, Universal parks in Florida and Japan have reopened with "limited capacity."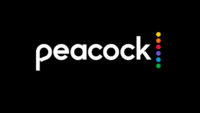 Chief financial officer Michael Cavanagh expects the theme park sector will "break even in 2021 regardless of what happens with its California-based park."
Filmed entertainment was also interrupted by the pandemic, falling 25 percent to $1.3 billion, although it was offset somewhat by "increased licensing and home entertainment revenue, including from the at-home release of 'Trolls World Tour'." Under a newly struck deal between Universal Pictures and AMC Studios, "AMC will show Universal films in its theaters but shorten the window of time before Universal can bring movies to consumers on-demand."
In other divisions, cable communications was up 2.9 percent year-over-year with $15 billion in revenue; cable networks were down 1.3 percent for $2.7 billion in total revenue; broadcast TV was up 8.3 percent for $2.4 billion in revenue. Cable network advertising revenue was down 2.1. percent but that was, according to Cavanaugh, "a significant improvement compared to the second quarter, as we benefited from the broadcast of rescheduled sporting events, which is not expected to recur in the fourth quarter."
He added that, "Comcast expects cable communications EBITDA margins (Earnings Before Interest, Taxes, Depreciation and Amortization) to exceed its previous guidance 'by a healthy amount' after seeing strong growth in the first nine months of the year."
Cavanagh predicted that, with regard to Sky, "Q3 and Q4 combined EBITDA [will] be down about 60 percent due to the later return of the current season of European football, the shift of other sports programming to the fourth quarter, investments in original programming and higher costs associated with the launch of our new UK entertainment channels."
Comcast's stock rose 2.6 percent on its Q3 report that beat analyst estimates. According to Refinitiv, analysts said its 65 cents earnings per share beat the expected 52 cents and revenue of $25.53 billion beat the expected $24.74 billion. FactSet added that the addition of 633,000 new high-speed Internet subs beat the expected 534,000.
Topics:
AMC
,
AMC Studios
,
Broadband
,
Cable
,
Comcast
,
Comcast NBCUniversal
,
Comcast Xfinity
,
Coronavirus
,
COVID-19
,
EBITDA
,
Exclusivity Window
,
FactSet
,
High-Speed Internet
,
Home Entertainment
,
Internet
,
Michael Cavanagh
,
Movie
,
Peacock
,
Premier League
,
Refinitiv
,
Sky
,
Sky Sports
,
Streaming
,
Trolls World Tour
,
Universal Pictures