BBC Worldwide has recently employed artificial intelligence to analyze global demand for specific TV shows. In the most notable case, the BBC turned to New Zealand company Parrot Analytics' AI and data science to learn that Germany, China, India and Singapore had high demand for its contemporary "Sherlock" series. After extensive testing, the BBC has again used Parrot's data for several other shows, to find territories and platforms where demand exists. Parrot's research includes multiple screens and markets.
Re/code notes that measuring audiences has always been a challenge but that, now, "the industry's traditional approach to estimating audience size — TV ratings — doesn't count viewing across multiple screens, distributors and markets around the world."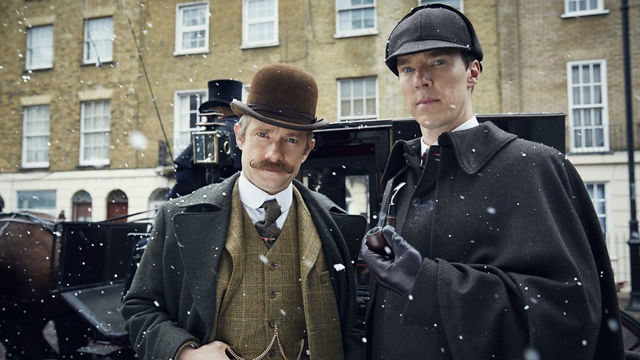 Parrot's approach is to create what it calls a "demand rating" that reflects interest in a TV show as expressed across photo-sharing sites like Instagram, online video sites like YouTube, social media platforms like Facebook, file-sharing sites and fan and critic blogs.
Developed by data scientists and entertainment executives from Sony Pictures, MGM Studios, the MIT Media Lab and Pukeko Pictures, Parrot relies on "pattern identification and contextual techniques to synthesize petabytes of data from 249 countries into meaningful information."
"If I want to express my demand for a piece of content… I can stream it on Netflix or I can watch clips on YouTube or [post comments] to microblogging sites like Reddit, where 200 million people discuss TV content," says Parrot chief executive Wared Seger. "Essentially you now have a truly ubiquitous measure that tells you how much demand there is for a piece of content."
Parrot is in "active discussions" with studios, networks and streaming services, says a source.
Other players include Nielsen, which, next year, will introduce new measurement tools that include online and mobile viewing. Nielsen also partnered with Twitter to develop a separate rating that reflects social media conversations about TV shows. Specialized research firms like Fizziology plug into Twitter, Facebook, Tumblr, Instagram and blogs for data on online conversations about movies.
Topics:
Artificial Intelligence
,
Audience Measurement
,
BBC
,
BBC Worldwide
,
Blog
,
China
,
Facebook
,
Fizziology
,
Germany
,
India
,
Instagram
,
MGM Studios
,
MIT Media Lab
,
Mobile
,
Movie
,
Netflix
,
New Zealand
,
Nielsen
,
Online Video
,
Parrot Analytics
,
Pukeko Pictures
,
Ratings
,
Reddit
,
Sherlock
,
Singapore
,
Social Media
,
Sony Pictures
,
Tumblr
,
TV Show
,
Twitter
,
Wared Seger
,
YouTube