AT&T announced that it has launched its Digital Life home security and monitoring service in 15 U.S. cities with plans to expand to 50 locations this year. Built on the telecom's 2010 acquisition of Xamboo, it will compete with security offerings by companies like ADT and various startups building devices for the connected home. Digital Life will provide visual access via Web-connected cameras and sensors hooked up to a broadband connection.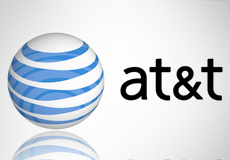 The service was originally demonstrated at the CTIA trade show last year. The initial 15 markets include: Atlanta; Austin, Texas; Boulder, Colorado; Chicago; Dallas; Denver; Houston; Los Angeles; Miami; Philadelphia; Riverside, California; San Francisco; Seattle; St. Louis; and sections of New York and New Jersey.
"Digital Life lets people monitor and manage home security and energy systems from afar using a smartphone, computer, or tablet," reports CNET. "AT&T provides and installs Internet-connected cameras, along with sensors on doors and windows, and smoke and carbon monoxide detectors, door locks, thermostats, and moisture sensors. The devices and sensors are all hooked up to a home broadband connection and can be controlled from a computer or mobile device. The Digital Life application is available on most browsers and there are mobile apps for iOS, Android, and Windows Phone devices."
Customers have a choice of two packages: "Simple Security" for $30 per month and $150 for equipment/installation — and "Smart Security" starting at $40 a month plus $250 for equipment/installation. The more expensive package includes possible add-on services such as: Camera Package, Energy Package, Door Package, Water Detection Package and Water Control Package.
"The big difference between AT&T's offering and one from either Verizon or Comcast is that these companies require subscription to their high-speed broadband services," notes CNET. "For Verizon that means either being a FiOS or DSL customer. By contrast, AT&T's Digital Life service is available to any customer in areas where the service is available, regardless of which wireless or broadband provider that customer uses."