AT&T has experienced an increase in HBO and HBO Max subscribers and wireless customers. Its number of domestic HBO and HBO Max subscribers grew from 41.5 million three months ago to 44.2 million today, including those who signed up for the new streaming service and others who subscribed via a cable TV provider. The company has also added 595,000 postpaid phone subscribers and a net gain of 207,000 prepaid phone subscribers. The telco cut expenses by increasing online customer service and promoting simpler plans.
The Wall Street Journal reports that AT&T said "it would continue offering discounts to attract and keep customers … [which] could force competitors to respond in kind if it is sustained." "I think we still have room to run," said chief executive John Stankey. "We have seen our competitors … mixing and changing their offers pretty frequently. We seem to be very consistent and very stable."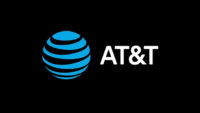 AT&T's net income "reached $7.55 billion, or $1.04 a share, up from $4.61 billion, or 63 cents a share, a year earlier … [and] total revenue rose 2.7 percent to $43.9 billion."
The company's net debt "jumped to about $169 billion, close to its level two years ago following the Time Warner buyout that turned AT&T into a media heavyweight." Its latest debt increase came from the purchase of C-band spectrum licenses to support 5G. Although Verizon spent the most, at $45.5 billion, "AT&T pledged $23.4 billion for its licenses."
WSJ notes that, "clearing existing users from the spectrum bands and upgrading network gear will cost the companies billions of dollars more." AT&T said "asset sales and revenue growth" will lower debt and it "also affirmed its commitment to sustaining its dividend at current levels."
With the return of college basketball on its cable TV channels and HBO Max's growing revenue, WarnerMedia has seen its Q1 revenue rise 9.8 percent to $8.53 billion. AT&T's consumer broadband unit "posted a net gain of 46,000 customers, powered by new high-speed fiber-optic lines … [and] the unit holding AT&T's DirecTV satellite service ended the quarter with 620,000 fewer customers, excluding those still using AT&T TV Now."
After acquiring DirecTV in 2015 for about $49 billion, AT&T spun it out into a separate business jointly owned with TPG, in which it owns a 70 percent stake.
The New York Times reports that, "HBO is the cornerstone of AT&T's media strategy, and the company sees HBO Max as a way to keep its mobile customers from fleeing, offering the streaming platform at a discount to its phone subscribers." But the company no longer reports the number of active HBO Max users; at the end of March it reported 44.1 million for HBO and HBO Max, a gain of 2.7 million subs, most likely from HBO Max.
In a competitive environment, it notes, "HBO Max is also the most expensive of the major streaming platforms, at $15 a month."
WarnerMedia chief executive Jason Kilar also greenlit "an unorthodox strategy … to release its entire lineup of 2021 films on HBO Max on the same day they're scheduled to appear in theaters," which likely helped drive new HBO Max subscriptions. Kilar, however, stated that, "the company was likely to go back to a more traditional distribution plan next year."
Topics:
5G
,
AT&T
,
AT&T TV Now
,
Broadband
,
C-Band
,
Cable TV
,
College Basketball
,
Customer Service
,
DirecTV
,
FCC
,
HBO
,
HBO Max
,
Jason Kilar
,
John Stankey
,
Mobile
,
Movie
,
Satellite
,
Spectrum
,
Streaming
,
Subscriber
,
Subscription
,
Time Warner
,
TPG
,
TV Show
,
Verizon
,
Video
,
WarnerMedia
,
Wireless