Having racked up 250 million 5G customers and removed data caps from its premium unlimited plan, AT&T doubled down on a 5G future with announcements of new partnerships. "We're at the cusp of a decade of 5G… and we've been working up to this point for a long time getting all of the parts in place," said AT&T vice president and general manager David Christopher. In the process of building out its 5G ecosystem, AT&T now sells mostly 5G-enabled phones, and Christopher said the pace of adoption has quickened.
Fierce Wireless reports that, at an event at the WarnerMedia Innovation Lab, equipped with 39 GHz millimeter wave spectrum, "AT&T's partners on display … included Google with Stadia for cloud gaming, e-book company Bookful showcasing augmented reality for children's books, the NBA and WNBA (AT&T is the leagues' official 5G innovation partner, working on concepts for fan experiences), and Boingo."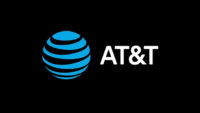 Bookful, which offers digital classic children's books, some of them AR-enabled, is a new partner, and "AT&T is tacking on a free six-month Bookful subscription for new and existing customers that have a 5G device." Bookful founder and chief marketing officer Dana Porter said that, "the Bookful AR application already works on 4G, but … that with 5G it's much richer."
AT&T is also teaming with Facebook Reality Labs on an "AR effect that ties into the movie 'Space Jam: A New Legacy' (coming out on HBO Max this week)." Users can take their picture on a 5G device and "drop in an AR 'Space Jam' character that can be shared on Facebook or Instagram." At the Innovation Lab, it paired with Microsoft for the 5G AR demo "that will also be showcased at flagship AT&T retail stores in Dallas, Chicago and San Francisco."
AT&T previously acquired mid-band C-band spectrum at auction that, said Christopher, "dramatically augments the [5G] experience." The goal is to "cover 70-75 million people with C-band by 2022 and 200 million by 2023," while 40 venues will be equipped with millimeter wave by end of 2021.
Gizmodo reports that AT&T, which spent $23 billion to build out its 5G network, "will begin deploying 40MHz of its new 80MHz spectrum holdings later this year, as soon as its new C-band is officially available." Its "standard 5G (aka sub-6GHz 5G) network covers more than 250 million people in the U.S., while its faster 5G+ network (aka mmWave 5G) is available in parts of 38 cities along with 20 stadiums and venues across the country."
Its partnerships with arenas and sports franchises include "the Chicago Bulls, Miami Heat, and Dallas Cowboys." AT&T's 5G partnership with Google Stadia will provide "better game streaming" and with Boingo, will "help deliver improved wireless speeds at places like airports, military bases, and stadiums."
For additional information, AT&T has published a collection of releases on the future of 5G.