In what's billed as a major triumph in the "right to repair" movement, Apple says it will begin selling the parts and tools to allow people to make their own iPhone repairs. The movement gained momentum in July when the FTC announced it would step up enforcement against tech firms that made gadget repairs difficult for consumers and small businesses. Microsoft, which along with Apple, Google and Amazon had lobbied against the FTC effort, in October announced it was joining Dell, HP and Motorola in getting a jump on "right to repair" legislation.
Although enterprising tech enthusiasts would often purchase off-brand parts from foreign deals to make their own fixes, often relying on YouTube tutorials, the DIY instructions varied widely in quality and reliability. The Federal Trade Commission is insisting that in addition to providing parts, the tech firms provide instructions, too, which Apple has agreed to do.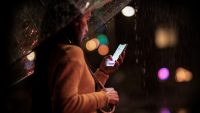 In early 2022, Apple Self Service Repair will make brand parts and tools for newer products available to consumers via an online store. Typically, Apple has obsoleted products within 5-7 years after discontinuing their manufacture, at which time parts availability and dealer support would end.
Available first for the iPhone 12 and iPhone 13 lineups, and soon to be followed by Mac computers featuring M1 chips, Self Service Repair will offer more than 200 individual parts and tools, enabling customers to complete "common repairs," Apple said in an announcement.
"Customers who send in their broken part to Apple will receive credit toward the purchase of a new part," explains The New York Times, noting that "the program will focus on the most common items that need fixing, such as screens, batteries and cameras, before expanding to other types of components."
Writing that the "modern Macs' lack of repairability has become downright notorious," Digital Trends welcomed the self-repair news, celebrating the fact that after many years of gluing batteries into the MacBook, "the 2021 MacBook Pro model, which features the new M1 Pro and M1 Max chips, put an end to that practice," substituting pull-out batteries.
Topics:
Amazon
,
Apple
,
Apple Store
,
Batteries
,
Dell
,
DIY
,
Federal Trade Commission
,
FTC
,
Google
,
HP
,
iPhone
,
iPhone 12
,
iPhone 13
,
Legislation
,
M1 Chip
,
Mac
,
MacBook Pro
,
Microsoft
,
Mobile
,
Motorola
,
Phone 13
,
Repairs
,
Right to Repair
,
Screens
,
Self Service Repair
,
Smartphone
,
YouTube