TikTok has added a Safety Center to its platform, simultaneously releasing a 38-page summary of the months-long global research project on the impact its challenges and hoaxes have on adolescent users. The study — which queried more than 10,000 teens, their parents, and teachers across Asia, Europe and the Americas — was written by independent agency Praesidio Safeguarding. The move is a response to negative attention TikTok has received from media and lawmakers involving allegations of "blackout challenges" and slap-a-teacher dares. Critics are saying the social video platform's new safety features do not go far enough.
This past summer, TikTok denied that the "slap a teacher" stunt was a TikTok trend and refuted reports that an asphyxiation challenge cited in multiple child deaths circulated on its platform. The latter claim was contradicted at a recent hearing about child safety on social platforms when Senator Marsha Blackburn (R-Tennessee) said her staff had found evidence of "pass out videos" and other disturbing content on TikTok.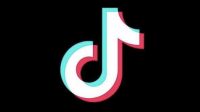 As part of its new safety initiative TikTok has also made changes to some of the warning language that appears when users search the platform for material linked to suicide or self-harm.
Among TikTok's adolescent safety research findings:
21 percent of global teens participate in its challenges. Of those, only 2 percent participated in behavior considered risky, with 0.3 percent saying they've taken part in stunts they considered "really dangerous."
54 percent of teens surveyed had neutral feelings about the challenges, with 34 percent claiming "positive" feelings and 11 percent "not negative."
64 percent said TikTok challenge participation positively impacted friendships and relationships.
61 percent of teens said they do some research on things they feel are potential hoaxes in order to verify authenticity.
62 percent of teens believe people repost hoaxes do it for likes and views, while 60 percent feel those sharing such content believe it to be genuine.
Among teens exposed to hoaxes, 46 percent say they sought advice.
Challenges considered dangerous — like Blue Whale and Momo, both of which involved suicide — have circulated across several social platforms, and are not unique to TikTok. In a statement announcing its safety initiative, TikTok points out the positive feedback it has received for pro-social efforts including the ALS Ice Bucket Challenge and the Blinding Lights Challenge, which it says helped families bond.
Citing survey results that indicate "young people have a much larger appetite for risk due to where they are in terms of their psychological development," TechCrunch writes that "there's much left for social media platforms to do in order to address problems related to user safety," concluding "TikTok's response here is fairly minimal."