After three consecutive quarters of falling revenue, Apple is now experiencing strong demand for its iPhone 7, with a record number of iPhone shipments for the quarter ending December 2016. Despite that good news, the iPhone 7 failed to deliver the double-digit increase in sales that previous new iPhone models typically did in the first quarter after their debut. The iPhones, accounting for two-thirds of the company's sales, pushed revenue up 3 percent to a record $78.4 billion. Apple's service business is also booming.
According to The Wall Street Journal, chief executive Tim Cook reports that the company had insufficient supply of the Apple Watch, new AirPods wireless earbuds, and especially the iPhone 7 Plus, where demand was "the most we've ever seen by far and we under-called it."
"We clearly missed some sales because of that," he said. But demand for the iPhone 7 Plus, which raised the iPhone's average sales price to a record $695, showed that "consumers will pay more for devices loaded with extras."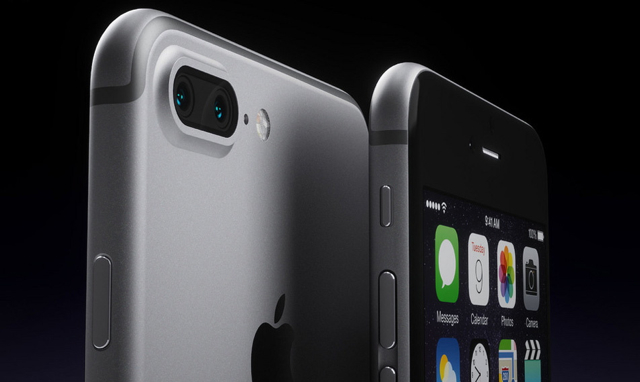 Apple, which will soon set prices for its 10th anniversary iPhone, says "the total number of iPhone users increased by a double-digit percentage in the quarter." According to Kantar Worldpanel, Apple claims a 31 percent market share of smartphone sales in the U.S., compared to Samsung's 29 percent share.
Apple's business in China, "a soft spot," fell 12 percent to $16.2 billion in the quarter, as a result of intensified competition (largely with local, less expensive brands). Under Cook's leadership, Apple has quadrupled its R&D spending, and is working on autonomous vehicles and, it hints, augmented reality.
The New York Times believes that Apple's future isn't an autonomous vehicle but, rather, digital services like the App Store and Apple Music, which brought in $7.2 billion in the quarter ending in December, and $25.5 billion over the last year. "Our goal is to double the size of our services business in the next four years," said Cook in a conference call with investors.
The unknown factor is "the impact of President Trump's policies … on Apple's business over the next four years." Cook declared his optimism over corporate tax cuts and bipartisan support for reducing the tax on overseas profits that American companies currently pay when they bring money back to the U.S.
But Cook previously joined other tech leaders in voicing opposition to Trump's immigration ban. The administration is expected to alter the rules for immigrant worker programs including the H-1B visas that Apple (and others) use to fill jobs. Trump has also "publicly called on Apple to build its iPhones in the United States instead of China."
The response to that came from Apple chief financial officer Luca Maestri who said, "We are working to understand what the new administration's standpoint is."