Facebook lost its intellectual property lawsuit with video game publisher ZeniMax Media yesterday and was ordered to pay $500 million in damages. ZeniMax had contended that a former employee helped develop the Oculus Rift VR headset with knowledge that he gained while working for the game publisher, and that the company had developed a prototype prior to Facebook acquiring Oculus VR for $2 billion. While Oculus was not found guilty of stealing trade secrets, the jury determined the company was guilty of copyright infringement and violating a confidentiality agreement. An appeal is expected.
John Carmack, the former ZeniMax employee in question, would later be named chief technology officer at Oculus VR.
ZeniMax "alleged that before Carmack joined Oculus VR, the Oculus Rift was a 'crude prototype,'" reports The Los Angeles Times. "Oculus founder Palmer Luckey had brought an early version of the Rift to Carmack, and Carmack along with other ZeniMax employees 'literally transformed the Rift by adding physical hardware components and developing specialized software for its operation.'"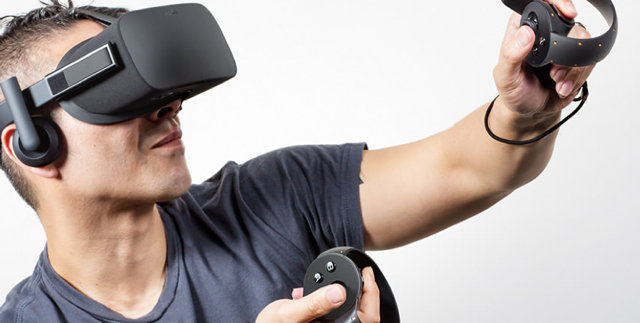 "The heart of this case was about whether Oculus stole ZeniMax's trade secrets, and the jury found decisively in our favor," said an Oculus spokesperson.
"We're obviously disappointed by a few other aspects of today's verdict, but we are undeterred. Oculus products are built with Oculus technology. Our commitment to the long-term success of VR remains the same, and the entire team will continue the work they've done since day one — developing VR technology that will transform the way people interact and communicate."
"It is pretty common when you announce a big deal or do something that all kinds of people just kind of come out of the woodwork and claim that they just own some portion of the deal," said Facebook chief exec Mark Zuckerberg in court last month. "Like most people in the court, I've never even heard of ZeniMax before."
While the lawsuit marks a setback for the social giant, the jury verdict is unlikely to have a significant impact on Facebook's finances. The company announced $8.8 billion in Q4 revenue yesterday, exceeding Wall Street expectations. The ruling in federal court in Texas "did not appear to faze company executives," according to The New York Times.
We'll have more tomorrow on Facebook's growth in mobile advertising and push into premium video.
Topics:
Acquisition
,
Advertising
,
Copyright
,
Copyright Infringement
,
Facebook
,
Gaming
,
Intellectual Property
,
IP
,
John Carmack
,
Lawsuit
,
Mobile
,
Nondisclosure Agreement
,
Oculus
,
Oculus Rift
,
Oculus VR
,
Palmer Luckey
,
Prototype
,
Software
,
Texas
,
Videogames
,
Virtual Reality
,
VR Headset
,
Wall Street
,
ZeniMax Media