Amazon is boosting content on Twitch by inking exclusive live-streaming deals with media companies and influencers, to better compete with its rival, YouTube. According to sources, Twitch now offers minimum guarantees of up to "a few million dollars a year" plus a piece of future advertising sales and subscription revenue. In return, Amazon demands a minimum number of live-streaming hours per week. Among the deals signed is one with prankster Tanner Braungardt, who has 4 million YouTube subscribers.
Bloomberg reports that the NBA also signed a deal to stream minor league games. "There will be a steady drumbeat of lots of new content we're bringing on," said Twitch Interactive senior vice president of content Michael Aragon. "We're growing well, and that makes us an attractive destination for people looking to do new things in live, interactive entertainment."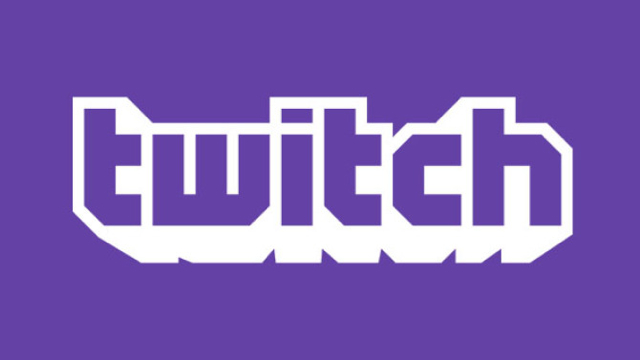 With about 15 million monthly users, Twitch has a long road to catch up with YouTube, "the largest advertising-supported video site in the world" with 1.9 billion monthly users. Twitch chief executive Emmett Shear aims for $1 billion in ad sales, "more than double its current sales." Amazon just saw its Q1 ad sales exceed $2 billion for the first time.
The typical Twitch user is a young man who tends to "be resistant to ads … [and] has stopped paying for cable TV and employs technology to block advertising across the Internet." These "hard-to-reach viewers" — a cohort of "hundreds of thousands" — are on Twitch daily, watching top videogame streamers. To fend off competition, YouTube has offered "big payments to some of its top creators if they agree not to make exclusive deals with other sites."
"YouTube is pretty nervous," said UM Global chief innovation officer Chad Stoller. The two fastest growing genres on Twitch are livestreams of TV shows and IRL (in real life) videos, which are "an unedited version of the video blog, or vlog, one of the dominant genres on YouTube." Ader chief executive Justin Warden pointed out that, "few brands are excited about reaching an audience of hardcore gamers."
"More brands are excited about working with an influencer or personality," he added.
Amazon's ambitions may be aided, says Bloomberg, by the fact that "YouTube's grip on the creators has never been more tenuous." By focusing on TV and music, YouTube creators are "feeling unloved," and some creators are earning less since YouTube cracked down on "which videos are eligible for ads. Its "constant tweaks to the algorithms that power its site" also means that some YouTube creators "can no longer rely on the site to be their sole source of revenue."
"YouTube has been confusing the creator community," said David Tochterman, who represents creators who work with both YouTube and Twitch. Rafi Fine, who, with his brother, runs Fine Brothers Entertainment, "some of the biggest channels on YouTube," noted that, "he can't imagine abandoning YouTube, but Twitch might offer his company a better home for live programming — and more money."
"Twitch has a way to be not a killer, but a competitor to what YouTube does," he said.
Topics:
Ader
,
Advertising
,
Amazon
,
Cable TV
,
Chad Stoller
,
David Tochterman
,
Emmett Shear
,
Fine Brothers Entertainment
,
Gaming
,
Google
,
Influencers
,
Internet
,
IRL
,
Justin Warden
,
Michael Aragon
,
Music
,
NBA
,
Rafi Fine
,
Streaming
,
Subscription
,
Tanner Braungardt
,
TV Shows
,
Twitch
,
Twitch Interactive
,
UM Global
,
Videogames
,
Vlog
,
YouTube