The numbers are in for Amazon's first live-stream of NFL "Thursday Night Football," the September 28 match between the Chicago Bears and Green Bay Packers. Amazon topped Twitter's 2016 numbers with regard to average audience size and time spent viewing, with 1.6 million global viewers tuning in to the Amazon Prime stream. Prime Video views are just 2.5 percent of the total audience for the game, almost all of which came from TV. The game was broadcast by CBS and also streamed on the NFL Network.
According to Variety, "the average worldwide audience watching 'Thursday Night Football' for at least 30 seconds on Amazon Prime Video was 372,000, with each viewer watching an average of 55 minutes." Amazon states that, "Prime Video members on average spent 2.5 times more time watching the game than Twitter users did in the social network's 2016 debut."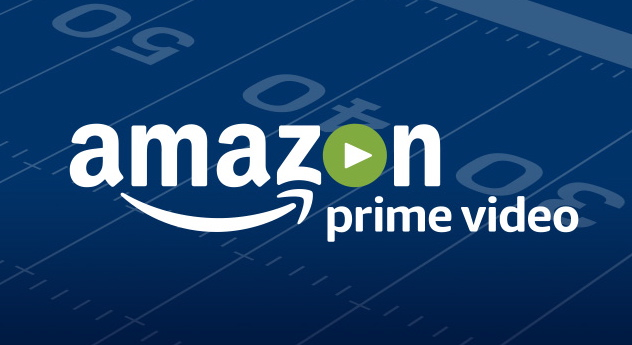 Amazon reached "1.9 million combined viewers" for the stream, including the pregame show. Last year, Twitter's first streaming "Thursday Night Football" game, of the New York Jets v. Buffalo Bills, drew "an average-minute audience of 243,000 … with 2.1 million unique viewers worldwide (who watched for at least 3 seconds)." Twitter averaged 265,800 viewers, with 2.7 million uniques for all 10 games it streamed.
Amazon streamed the game to Prime and Amazon Video subscribers in 187 countries, though most viewers are estimated to have been in the U.S., which has 54 million Prime members. "On a per-capita basis, Prime members in Wisconsin streamed more hours of the live-stream than those in Illinois." The company says that, "nearly 30 percent of Prime members outside the U.S. who tuned in listened to one of the alternative language audio feeds — U.K. English, Brazilian Portuguese, or Spanish." Mexico had the most streams, followed by Germany.
In addition to the above platforms, NFL Digital and the CBS' digital platform also showed the first "TNF" game, to an "average-minute of 15.1 million viewers (down 4 percent from 15.7 million for the Jets-Bills 'TNF' game last year)." The CBS broadcast "delivered a 9.9 overnight household rating, down 7 percent over the network's first 'TNF' game last year."
Amazon reportedly paid $50 million for the rights to stream "TNF," but "sources familiar with the deal peg the actual rights fee as much lower." The tech titan "had rights to sell a portion of the ad inventory for the Prime Video live-stream (while it included most of the national ads in the CBS telecast)," and advertisers "included Showtime, Pepsi, Under Armour and Gillette."
Topics:
Advertising
,
Amazon
,
Amazon Prime Video
,
Buffalo Bills
,
CBS
,
Chicago Bears
,
Germany
,
Gillette
,
Green Bay Packers
,
Illinois
,
Live Streaming
,
Mexico
,
New York Jets
,
NFL
,
NFL Digital
,
NFL Network
,
Pepsi
,
Showtime
,
Social Media
,
Sports
,
Television
,
Thursday Night Football
,
Twitter
,
Under Armour
,
Wisconsin