Goldman Sachs Group, in the early stages of considering whether to start a trading operation for Bitcoin, could become the first blue-chip Wall Street company to deal directly in the virtual currency. If it does so, it will give Bitcoin more credibility among investors. Bitcoin and other virtual currencies were first used and are still perceived as commonly used for illegal activities. The currency is still controversial, banned by China and deemed a "fraud" by J.P. Morgan Chase & Co. chief executive James Dimon.
The Wall Street Journal reports that, "Goldman's effort is in its early stages and may not proceed." Goldman Sachs says it is exploring Bitcoin "in response to client interest in digital currencies."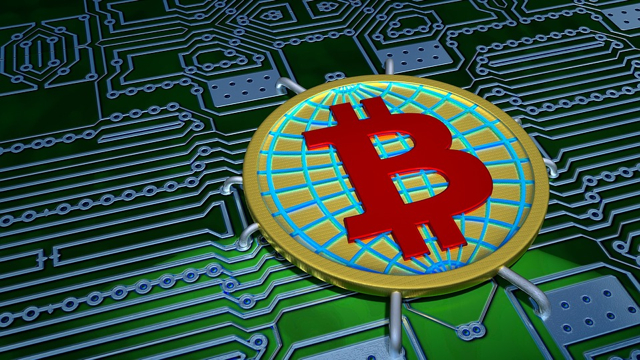 At J.P. Morgan Chase & Co., Dimon "said he would fire any employee who traded it," reflecting how Bitcoin, which was the first digital currency eight years ago, "is still struggling to find mainstream acceptance." Japan, however, has created regulations to trade Bitcoin, "India and Sweden have mused about creating their own virtual currencies, and the U.S. Federal Reserve has studied Bitcoin and the technology underpinning it."
Bitcoin's foundational technology, blockchain, has been tested by J.P. Morgan and Goldman, among other banks, that "opined on its potential to reshape industries." Holding back full enthusiasm for Bitcoin, however, is the fact that "early enthusiasts included anarchists and drug dealers," and it has also been "a popular tool of ransomware, like the 2017 WannaCry cyberattack" as well as "used extensively on darkweb marketplaces like the Silk Road, which trafficked in illegal drugs."
Recently, however, investors have become increasingly interested in digital currencies, as its value has soared: Bitcoin price went from $969 to more than $5,000 last month and Ethereum, which was valued at $8 at the end of 2016, is now traded as high as $400.
According to sources, "Goldman's effort involves both its currency-trading division and the bank's strategic investment group," which "suggests the firm believes Bitcoin's future is more as a payment method rather than a store of value, like gold." Still, if Goldman does go ahead, it could end up with "a team of traders and salespeople making markets in Bitcoins much as they do Japanese yen or Apple Inc. shares," allowing the company to "capitalize on further development of this market."
A handful of startup companies are already bypassing Wall Street IPOs for ICOs, initial coin offerings that have raised $1.3 billion over the past three months "without paying fees to underwriting banks."
Topics:
Apple
,
Banks
,
Bitcoin
,
Blockchain
,
China
,
Cyberattacks
,
Dark Web
,
Digital Currency
,
Ethereum
,
Federal Reserve
,
Finance
,
Goldman Sachs Group
,
ICO
,
India
,
Initial Coin Offerings
,
IPO
,
J.P. Morgan Chase
,
James Dimon
,
Japan
,
Ransomware
,
Regulation
,
Silk Road
,
Sweden
,
Virtual Currency
,
Wall Street
,
WannaCry