Spotify has new competition. Amazon just introduced an ad-supported version of Amazon Music available in the U.S. via Alexa devices. To jumpstart the service, Amazon has reportedly offered to pay some record labels per stream for music licenses, separate from ad sales. The catalog is limited, but listeners can access some of Amazon Music's "top playlists." Google also announced that YouTube Music will be free on Google Home smart speakers and Google Assistant devices in the U.S., Canada, Mexico and parts of Europe.
VentureBeat reports that the new Amazon Music service will play "Country Heat, Fuego Latino, and more." The company noted that its Amazon Music Unlimited offers access to 50 million songs that can be streamed or downloaded, whereas Prime Music, included with Amazon Prime, has 2+ million songs and costs $13 per month.
Music Unlimited – which starts at $8 per month for Prime members and $10 per month for those who are not Prime members – debuted in October 2016, initially only in the U.S. before expanding to the U.K., Australia, Germany and Mexico. Although Amazon will not reveal how many users are paying for a music subscription, "reports last year pegged the number at over 20 million — far short of Spotify's 96 million and 116 million paying subscribers and free users, respectively."
TechCrunch reports that the free, ad-supported YouTube Music service will be available on third-party Google Assistant-enabled speakers from JBL, Panasonic, Sony and others. In addition to the countries named above, it will be available in "Great Britain, Ireland, Germany, France, Italy, Spain, Sweden, Norway, Denmark, Japan, Netherlands and Austria," with more countries to come.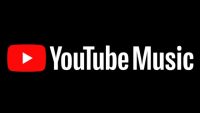 Google Home speaker owners "or those with other Assistant-powered devices can enable the free, ad-supported music service by visiting the Account Settings section of the Google Home app, then tapping Services, Music and selecting 'YouTube Music' as their default." By stating "Hey, Google," users can then ask "for music for any mood or moment."
The free version, however, will not allow users to ask for specific songs, albums, artists or playlists, which requires an upgrade to YouTube Music Premium, which costs $9.99 per month. The Premium subscription also "includes support for unlimited skips, song replay and offline listening when you're on a mobile device, in addition to removing the ads."