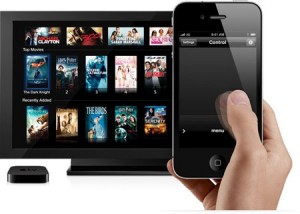 Apple is considering adding streaming video to its AirPlay service, which currently allows users to stream audio from an iPhone, iPad or iTunes to a home stereo or other devices. According to Bloomberg, two people familiar with the matter (who asked to remain anonymous) suggested the new feature would enable streaming video from an iPhone or iPad to television sets — and that Apple would license its software to CE manufacturers who could potentially use AirPlay in their devices for streaming movies, television and other video content.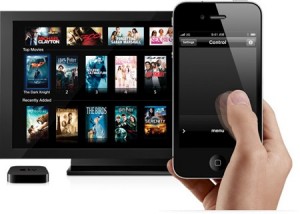 Expanding AirPlay functionality could possibly spark more use of Apple devices and services in the home, despite the company's limited success selling the $99 Apple TV set-top box thus far. Bloomberg reports that, "For Apple, AirPlay is a way to expand into the living room without having to introduce new products."
While Apple and others such as Google are looking to explore the possibilities of streaming video and Web-connected televisions, a challenge for streaming content from a mobile device involves bandwidth issues and whether signals can be carried without interruption. Regardless of any technical obstacles, there is clearly a shift in how consumers are accessing TV shows and movies, with an increasing number of people accessing instant streaming services from the likes of Netflix and Hulu. Apple's Steve Jobs — banking on a complete shift from physical media toward content distribution in digital form — has gone so far as barring Blu-ray players from Mac computers.