After facing a six-year legal battle with major music labels, Escape Media has finally agreed to cease operations of music startup Grooveshark, which offered users access to millions of songs for free. Grooveshark's founders recently published a formal statement to apologize for attempting to offer music without having the licensing agreements to legally do so. Under the terms of the settlement, the company has been mandated to shut down its website, apps and clear all of its servers. 
According to Re/code, "a U.S. District Court judge told a jury that Escape could be liable for up to $736 million in damages," after having lost its copyright case to Universal Music Group, Sony Music and Warner Music Group.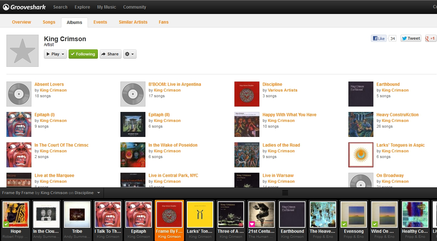 To avoid paying these damages, Escape has agreed to shut down Grooveshark. Any violations of this agreement would result in Escape paying the music labels a $75 million fee.
Grooveshark's founders, Josh Greenberg and Sam Tarantino issued a statement in which they accept being at fault and apologized to the music industry for having attempted to share music without having the rights to do so.
"We failed to secure licenses from right holders for the vast amount of music on the service. That was wrong. We apologize. Without reservation," read the statement.
Greenberg and Tarantino also urged music fans to seek out other music services, those with licensing agreements in place, such as Spotify, Google Play and Beats Music.
Grooveshark was said to have been operating under a model similar to that of YouTube, "where users uploaded songs to their servers, without prompting from the company itself, which meant it could be protected by the Digital Millennium Copyright Act," Re/code explains. Unfortunately, the company failed to defend itself against the allegations that some of its own employees had uploaded thousands of songs onto the service knowingly aware of the implications.