According to Juniper Research, global subscriber numbers for streaming video services such as Netflix and Amazon Prime Instant Video are expected to climb from 92.1 million in 2014 to 333.2 million by 2019. Juniper predicts that adoption will be driven by connected TVs, streaming devices like Google's Chromecast and Amazon's Fire TV Stick, as well as connected game consoles and set-top boxes. Newer streaming devices like affordable media sticks will continue to make watching OTT services easily accessible on living room screens.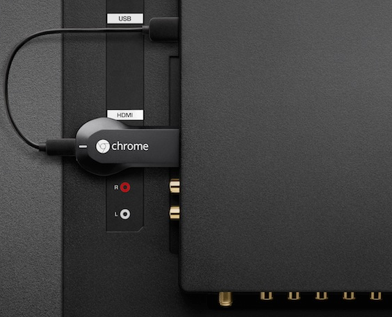 "What's interesting here is that the research firm doesn't believe that so-called 'smart TVs' are as much of a contributing factor — meaning TVs where the manufacturer has baked in access to Netflix or other services as a feature of the TV set itself," reports TechCrunch.
"In fact, Juniper notes that these smart TVs often offer 'poor operating systems and user interfaces,'" whereas new streaming media devices are affordable, easy to use, and can work with older television models — "basically turning 'dumb' TVs into smart, connected devices," explains the article.
The shift in streaming media is impacting the pay TV industry as cable companies continue their efforts to attract cord cutters. Verizon recently launched a la carte programming with bundles based on genre, Cablevision announced new packages including an option for over-the-top HBO, and Dish Network introduced its Sling TV Internet-based streaming service.